Each day we overwhelm your brains with the content you've come to love from the Louder with Crowder Dot Com website.
But Facebook is...you know, Facebook. Their algorithm hides our ranting and raving as best it can. The best way to stick it to Zuckerface?
Sign up for the LWC News Blast! Get your favorite right-wing commentary delivered directly to your inbox!
Instagram's shocking pedophile network exposed in new report
June 07, 2023
In a shocking revelation, The Wall Street Journal has uncovered a dark and disturbing truth about Instagram: it harbors a vast pedophile network. The implications of this discovery are deeply troubling, and it is high time we expose the sinister underbelly of social media platforms. The protection of our children must be our utmost priority, and we cannot allow these predators to exploit our digital spaces.
\u201cBREAKING: Instagram algorithm exposed promoting pedophile networks in massive investigation, video sales, \u2018preteensex\u2019 menus, in-person meetups with underage boys and girls, using emojis such as a map and cheese pizza - WSJ\u201d

— Jack Poso \ud83c\uddfa\ud83c\uddf8 (@Jack Poso \ud83c\uddfa\ud83c\uddf8) 1686147219
According to The Wall Street Journal's comprehensive investigation, Instagram has become a hotbed for pedophiles to connect, share explicit content, and target innocent children. This revelation underscores the urgent need for stringent safeguards to ensure the safety of our youth online.
The pedophilic accounts on Instagram mix brazenness with superficial efforts to veil their activity, researchers found. Certain emojis function as a kind of code, such as an image of a map—shorthand for "minor-attracted person"—or one of "cheese pizza," which shares its initials with "child pornography," according to Levine of UMass. Many declare themselves "lovers of the little things in life."

Accounts identify themselves as "seller" or "s3ller," and many state their preferred form of payment in their bios. These seller accounts often convey the child's purported age by saying they are "on chapter 14," or "age 31" followed by an emoji of a reverse arrow.

Even glancing contact with an account in Instagram's pedophile community can trigger the platform to begin recommending that users join it.
This alarming report should serve as a clarion call for all responsible citizens. We must demand immediate action from Instagram and its parent company, Facebook. The fact that such a vast pedophile network could exist within their platforms is a glaring failure on their part. It is imperative that they take swift and decisive action to purge these predators and make their platforms safe for everyone.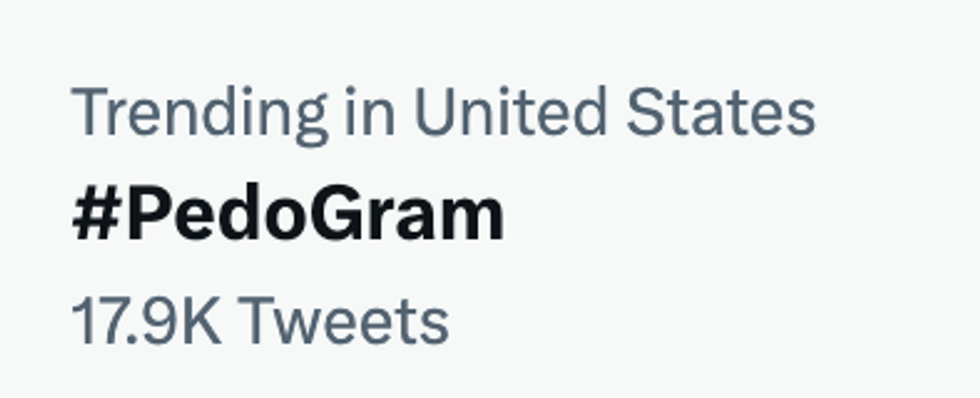 It is clear that the current self-regulation model employed by social media companies is insufficient in safeguarding our children. Stricter regulations must be put in place, with severe penalties for any platform found to be harboring or promoting illegal and harmful activities. Demand accountability from social media companies.
The revelation of Instagram's vast pedophile network is a chilling wake-up call for society. We cannot allow our children to become victims of these heinous crimes facilitated by social media platforms. It is high time we hold these platforms accountable, demand stricter regulations, and actively work towards a safer digital environment for our youth. Together, we can root out this evil, protect our children, and restore the integrity of our digital spaces. Let us stand united in this fight against pedophilia, safeguarding the innocence of our future generations.