Each day we overwhelm your brains with the content you've come to love from the Louder with Crowder Dot Com website.
But Facebook is...you know, Facebook. Their algorithm hides our ranting and raving as best it can. The best way to stick it to Zuckerface?
Sign up for the LWC News Blast! Get your favorite right-wing commentary delivered directly to your inbox!
Politics
Two-Time Loser Hillary Clinton Criticizes Americans for Not Appreciating Everything Joe Biden's Done for Us
November 26, 2021
Hillary Clinton is an icon in American politics. She shattered the glass ceiling by becoming the first woman to fail twice at running for president. The first was in the 2008 primary. The second was her epic failure in 2016 when she choked and lost to Donald Trump. As a side note, I am very happy with my life and would never, ever suicide myself.
Hillary has been spending her days lounging around the beach with her husband and making little kids carry her cape. For some reason, she did an interview with MSNBC. Something about blah blah blah, January 6. But there was a point where she wagged her finger at the American people for not liking Joe Biden.
Social Media Turbo-Charging Demagogues, Power Hungryyoutu.be
"A lot of people...didn't really appreciate that, within a year, the Biden administration has passed two major pieces of legislation through both the House and the Senate, they passed another major piece through the House that will soon be in the Senate. By any measure, those are extraordinary accomplishments and they really will help many millions of Americans with healthcare and prescription drug prices, as well as climate change and so much else."
"By any measure" according to Hillary's opinion. The problem with the left is that they think their opinion and their alleged "solutions" to things are facts with which one should not argue. For the longest time, the left's opinion was the only thing you heard in the media. The Internet leveled the playing field and allowed other viewpoints to be heard. Which is Hillary's other problem.
"But because of the way we are getting our information today and because of the lack of gatekeepers ... there is a real vulnerability in the electorate to the kind of demagoguery and disinformation..."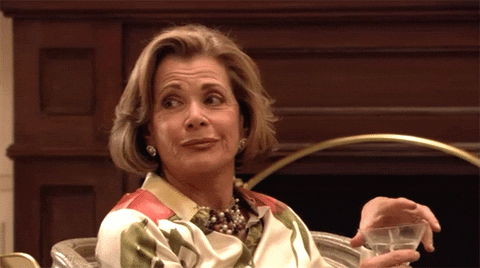 When reached for comment about a political party and their gatekeeps spreading demagoguery and disinformation, Kyle Rittenhouse said "Hillary who?"
The American people are feeling the pinch of rising gas prices, higher energy costs, and empty shelves as they start trying to shop for the holidays. Hillary's answer to that is for the American people to show more gratitude to the Democrats responsible and to blame Facebook. Good luck with that.
Get your content free from Big Tech's filter. Bookmark this website and sign up for our newsletter!
EPSTEIN Update!: HUGE List of Alleged Conspirators! | Louder With Crowderyoutu.be