Each day we overwhelm your brains with the content you've come to love from the Louder with Crowder Dot Com website.
But Facebook is...you know, Facebook. Their algorithm hides our ranting and raving as best it can. The best way to stick it to Zuckerface?
Sign up for the LWC News Blast! Get your favorite right-wing commentary delivered directly to your inbox!
Articles
Harry Potter Actor Daniel Radcliffe is Upset that Tom Brady is a Trump Supporter
January 28, 2019
Tom Brady is the greatest quarterback of all time. Daniel Ratcliffe is an overrated actor. From an overrated series of movies. Based on an overrated series of children books. Go cry to Dumbledorf or Voldersnape, you know it's true. (Editor Courtney disagrees, the books are BAE go put a broom up your pooper).
So I doubt that as Brady is set to win a sixth Super Bowl ring, he cares that an actor best known as Harry Potter is rooting against him.
The whole world is rooting against the Patriots. Sorry.
Nothing the G.O.A.T. hasn't heard before. Jealousy is a sick disease, so --
Take that MAGA hat out of your locker," Radcliffe said. "I feel like that was the moment when as a country we were all like, 'Come on, dude! You're awesome … Don't put that in here.' So, Rams. I don't know if they're going to win, but I want them to.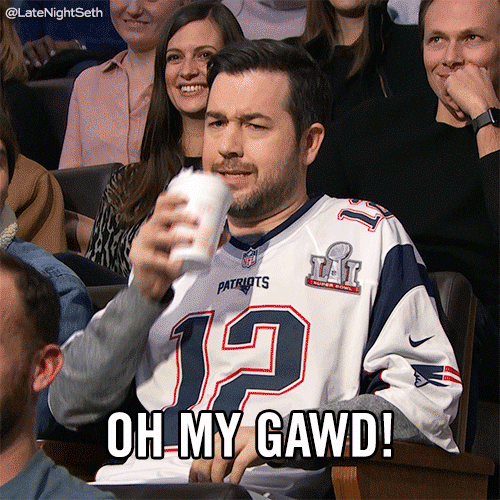 First, Radcliffe comes from a country that confuses football with soccer. So suck it.
Second, 2016 called and they want you pathetic attempt to shame Brady back (see Sports Media Pressures Tom Brady to Talk Trump. He Has None of It… and Media Pressures Tom Brady to Speak About Trump. He Has NONE of it…).
Don't get me wrong. I'm probably rooting for the Rams. Just because Todd Gurley has been very good to my fantasy teams two out of the past three years. But wankers like the Harry Potter guy makes me want to cheer the Patriots just for the lib owersnhip.