Each day we overwhelm your brains with the content you've come to love from the Louder with Crowder Dot Com website.
But Facebook is...you know, Facebook. Their algorithm hides our ranting and raving as best it can. The best way to stick it to Zuckerface?
Sign up for the LWC News Blast! Get your favorite right-wing commentary delivered directly to your inbox!
Education
Democrat Compares Glenn Youngkin to 'Third Reich,' Doesn't Realize She's Talking About Herself
March 04, 2022
Comparing your political opponents to Nazis or anything Hitler-adjacent never works out. It's clumsy, at best. It takes a special kind of stupid to call your opponent the "Third Reich" while not realizing you're actually playing yourself. This was the case for the Democrat who compared Governor Glenn Youngkin's CRT ban to a "Third Reich brainwashing experiment."
Youngkin was elected by a diverse coalition of voters in part because of what's happening in public schools. One of the issues was the Marxist indoctrination device knowns as CRT. No, "independent" "fact" checkers, public schools are not teaching a college-level criminal justice course. But schools are using elements of CRT to divide children by race, tell one race they can't survive without government, and tell the other their parents are evil. Virginia Senate Democratic Caucus communications director Jacqueline Woodbridge says banning this from schools is Hitlerish.
Her evidence to back up this claim is... curious:
"Third Reich in Germany indoctrinated students as young as 5 years old in a brainwashing experiment to institutionalize the notion of a superior race and inferior races."
This is what CRT opponents accuse the left of doing because this is what CRT proponents ARE doing.
"Hitler believed the purpose of state education was to burn into the hearts of students the importance of race."
Do Democrats not have mirrors they can see themselves in?
"He removed all instruction on religion..."
Removing religion from school is a liberal thing and has always been a liberal thing. How is this a real statement?
"...and any curriculum had to be approved by the Nazi Party..."
Dude. This is what the union control school boards think.
"...entirely removing materials that included topics on racial equity."
Equity is something the left came up with over the past few years, ever since they deemed equality racially insensitive. Equity wasn't a thing during Hitler times.
DJ Khalid. Hit 'em with the deal.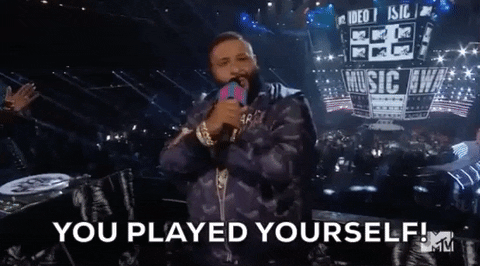 We here at the Louder with Crowder Dot Com website abide by Godwin's Law. We would never call a chucklehead with whom we had a different opinion a Third Reich aficionado. Ms. Woodbridge may want a word with whoever wrote this statement for her. Had the statement gone on any further, she was liable to say the people of the Third Reich were staunch advocates of abortion. Or that they believed women should be allowed to walk around locker rooms with their penises hanging out.
The Louder with Crowder Dot Com Website is on Instagram now!Follow us at @lwcnewswire and tell a friend!
BASED DeSantis vs Lunatic Mask-Mom! | Louder With Crowderyoutu.be