Each day we overwhelm your brains with the content you've come to love from the Louder with Crowder Dot Com website.
But Facebook is...you know, Facebook. Their algorithm hides our ranting and raving as best it can. The best way to stick it to Zuckerface?
Sign up for the LWC News Blast! Get your favorite right-wing commentary delivered directly to your inbox!
Supermarket chain makes desperate attempt to stop shoplifting... by eliminating brand name products people like to steal
September 05, 2023
VOTE IN THE LWC 2024 GOP STRAW POLL! CLICK HERE!
America has a grocery problem. Well, America has multiple grocery problems. One is that Bidenomics is causing food prices to skyrocket through 2024. The other is that people love stealing all their favorite brands from grocery stores. You might think the two are related, but that would require holding progressives accountable for the consequences of their policies.
Like many supermarket chains, the Washington DC-based Giant Foods has a problem with people stealing massive amounts of merchandise. Their solution? It's not to oppose progressive leaders whose progressive policies have caused so much crime in progressive cities. Instead, Giant Foods is removing all brand names from their DC store. The hypothesis is that stealing no-frills items would be beneath criminals.
Giant's Alabama Avenue store will soon remove high-theft merchandise such as Tide laundry detergent, Schick razor blades, Dove soap, Degree deodorant and Pantene shampoo to curb losses.
"We have no other choice," Diane Hicks, senior vice president of operations, said Thursday during a walk-through with officials from the D.C. mayor's office, the city's police and fire departments, and the Chamber of Commerce. She added that other nearby stores have locked up all products in those aisles or removed them altogether. "I've been leaving it out for our customers, and unfortunately it just forces all the crime to come to us."
Is it the dumbest idea? No. The dumbest idea comes from the cities that are suing CAR COMPANIES because their cars are being stolen. It's not the fault of the car thieves. Or the communist China-owned social media app's viral challenge to steal cars. The problem is the car companies making the cars so easy to steal.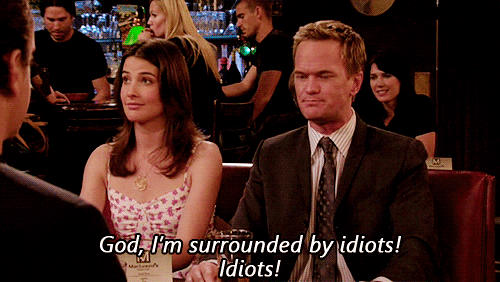 None of this fixes the problem. Fixing the problem would require progressive voters to admit they f*ck up election cycle after election cycle. Electing the same failed politicians over and over again, only replacing them when it is someone further to the left. They wonder why it isn't safe to leave their house. Or why they need security to hand them detergent or frozen pizzas.
It again goes to progressives never being held accountable for the consequences of their voting. On an unrelated note, out in real America, our brand name ice cream isn't being held under lock and key.
><><><><><><
Brodigan is Grand Poobah of this here website and when he isn't writing words about things enjoys day drinking, pro-wrestling, and country music. You can find him on the Twitter too.
Facebook doesn't want you reading this post or any others lately. Their algorithm hides our stories and shenanigans as best it can. The best way to stick it to Zuckerface? Sign up for our DAILY EMAIL BLASTS! They can't stop us from delivering our content straight to your inbox. Yet.