Each day we overwhelm your brains with the content you've come to love from the Louder with Crowder Dot Com website.
But Facebook is...you know, Facebook. Their algorithm hides our ranting and raving as best it can. The best way to stick it to Zuckerface?
Sign up for the LWC News Blast! Get your favorite right-wing commentary delivered directly to your inbox!
For the Content
Watch: Gary's wife shows what NOT to do when your man's attempting to protect you from an assailant
October 10, 2023
I can't stop watching this video. I don't know who Gary is, but he is the hero the Chicago streets need. Even if his wife is a bit of a handful. A handful who, if she isn't careful, is going to get Gary killed. I don't know what her name is. But it's clearly Karen.
Standard viral video disclaimers apply. Allows for missing context. The video starts with Gary already arguing with a would-be assailant as he and Karen leave for their Uber. Or, I'm assuming this is a would-be assailant. It's crime-ridden Chicago. The other dude is wearing a facemask. Gary is wearing a puffer vest.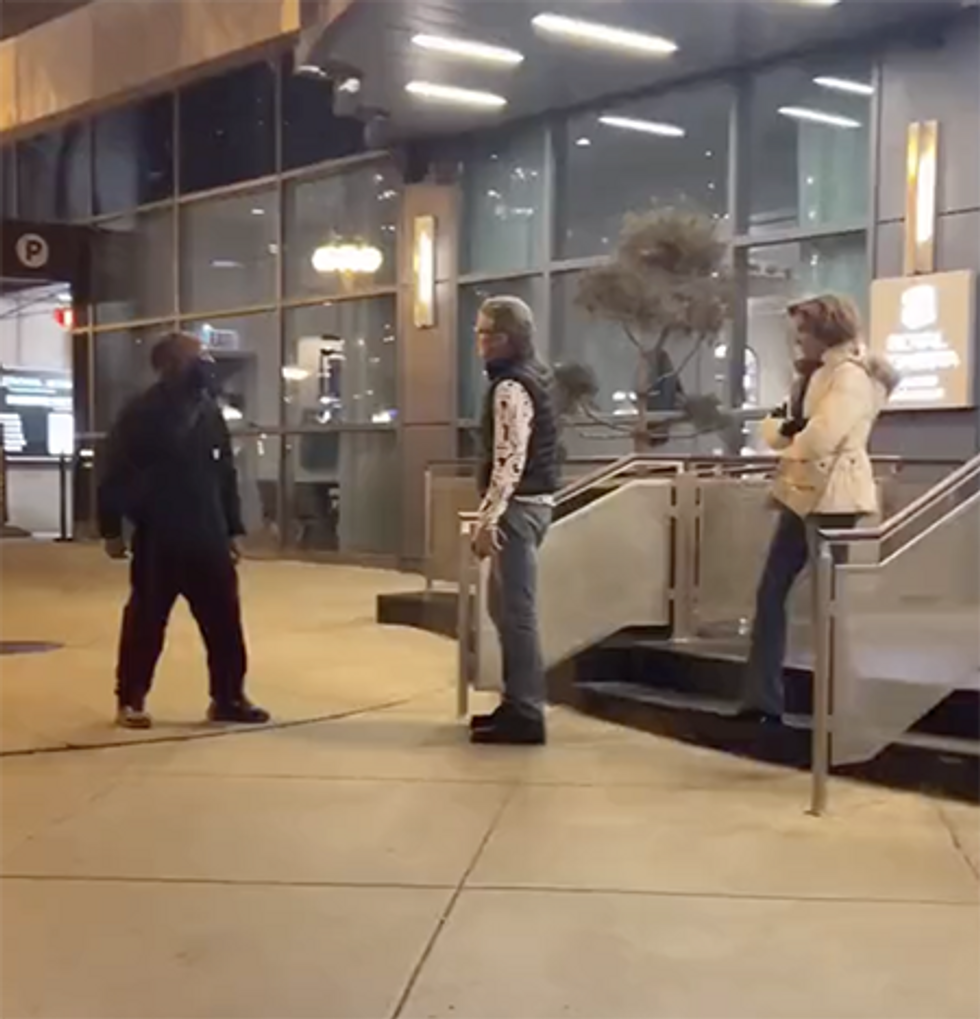 Right away, Karen needs to calm down. It is bad enough she starts nagging Gary as he is getting ready for combat. It's unclear if Gary is an experienced scrapper. This could have been his Michael Douglas "Falling Down" moment where he was pushed too far. Yes, I know that is a boomer reference. But Gary gets it.
Every dude regardless of fight record knows how quickly things can pop off. The last thing Gary needs is Karen distracting him by yakking about how she wants to go. Then she makes the mistake of grabbing Gary's shirt and pulling him back, restricting his arms and movement.
Woman, this is how you're gonna get Gary killed.
Thankfully for Gary, it didn't turn out like that. The man got dropped, and Gary got on top to land a few blows for good measure. All while Karen nagged about "You get off of him right now."
She even yelled at Gary all the way to the Uber. He couldn't even enjoy the moment. If I were Gary, I'd wish I just handed over her pocketbook and got my own ride to the bar.
The internet is Team Gary on this one:
Karen might not appreciate you, Gary. But the Internet does!
><><><><><><
Brodigan is Grand Poobah of this here website and when he isn't writing words about things enjoys day drinking, pro-wrestling, and country music. You can find him on the Twitter too.
Facebook doesn't want you reading this post or any others lately. Their algorithm hides our stories and shenanigans as best it can. The best way to stick it to Zuckerface? Sign up for our DAILY EMAIL BLASTS! They can't stop us from delivering our content straight to your inbox. Yet.