Each day we overwhelm your brains with the content you've come to love from the Louder with Crowder Dot Com website.
But Facebook is...you know, Facebook. Their algorithm hides our ranting and raving as best it can. The best way to stick it to Zuckerface?
Sign up for the LWC News Blast! Get your favorite right-wing commentary delivered directly to your inbox!
Comedy
Family Guy Torches Woke Culture When Stewie, a Male Baby, Thinks He's Having His Period
May 17, 2022
I honestly forgot about "Family Guy" until I saw this clip on Newsbusters. Nothing against the show, which I've always enjoyed. I've just forgotten that TV shows exist since the pandemic. No idea why. But, they still do. And while I'm well aware Seth MacFarlane does not play for our team, he's never been shy to make fun of his. Hence, baby Stewie getting his period.
Yes, Stewie is a boy. No, Stewie didn't get his period. He got injured on a slippery slide. But it's 2022, and you know how that goes.
"Brian, it's 2022--there's no such thing as a boy anymore. Or a girl. Just a vast sea of chubby 'theys' and 'thems,' so coddled by their sanctimonious woke parents who think activism is virtue-signaling on Instagram. If Martin Luther King could come back, and see what they were doing in his name, he'd never stop throwing up."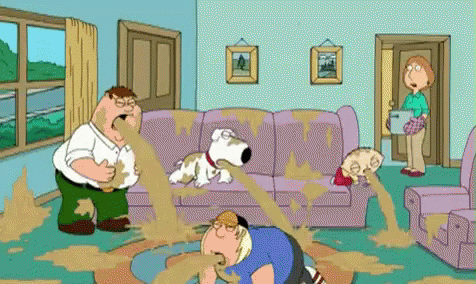 Politics and culture aside, just seeing Stewie and Brian makes me laugh thinking of all the other times I've seen them. The best being the parodies of Bob Hope/Bing Crosby road comedies. They really are two of the most brilliant characters of my generation.
As for Stewie, we live in a world where five-year-olds are told that doctors get it wrong when they "guess" if you're a boy or girl, and it's perfectly normal for someone not born with mammary glands to breastfeed a baby just so they have the experience of doing so. Who is to say a baby born without ovaries--but with a perfect vocabulary--can't have his period?
Other than science. Also, common sense.
The Louder with Crowder Dot Com Website is on Instagram now!Follow us at @lwcnewswire and tell a friend!
A Very Scientific Video About Arm Penises | Louder With Crowderyoutu.be