Each day we overwhelm your brains with the content you've come to love from the Louder with Crowder Dot Com website.
But Facebook is...you know, Facebook. Their algorithm hides our ranting and raving as best it can. The best way to stick it to Zuckerface?
Sign up for the LWC News Blast! Get your favorite right-wing commentary delivered directly to your inbox!
crime
Teen attempts to sell an eight-ball of fentanyl, texts wrong number and reaches a local politician instead
August 16, 2022
If there's one thing every salesman knows, you must know your target customer. That's a lesson Jack Edward Fisher--who will henceforth be known as Fish--learned the hard way when he attempted to sell an eight-ball to a random person. For those of you who aren't as versed in the narcotics lexicon, an eight-ball is twice a t-shirt. And if that didn't help you, a t-shirt is approximately 1.75 grams. Don't start asking how I know these things.
I'm a little curious how Fish went about doing this, but he supposedly randomly texted Flagler County Commissioner Joe Mullins, asking if he would like to purchase some nose candy. Whether that means he found a number somewhere or randomly started pushing numbers on his phone, I don't know. What I do know is that Mullins immediately linked up with the sheriff's office to catch this little purveyor of Peruvian dancing powder.
Mullins and the sheriff's office arranged a meeting with our aspiring entrepreneur, and when he came to sell his wares, he was arrested and found in possession of approximately 3.17 grams of fentanyl, according to the New York Post. You'll notice two things here. First, that little sh*t was fully prepared to stiff his customer with less than the agreed-upon amount, and that's shady in and of itself. Second, fentanyl is NOT cocaine. And while there's nothing good about selling cocaine, it isn't responsible for the kind of death toll that can be attributed to fentanyl.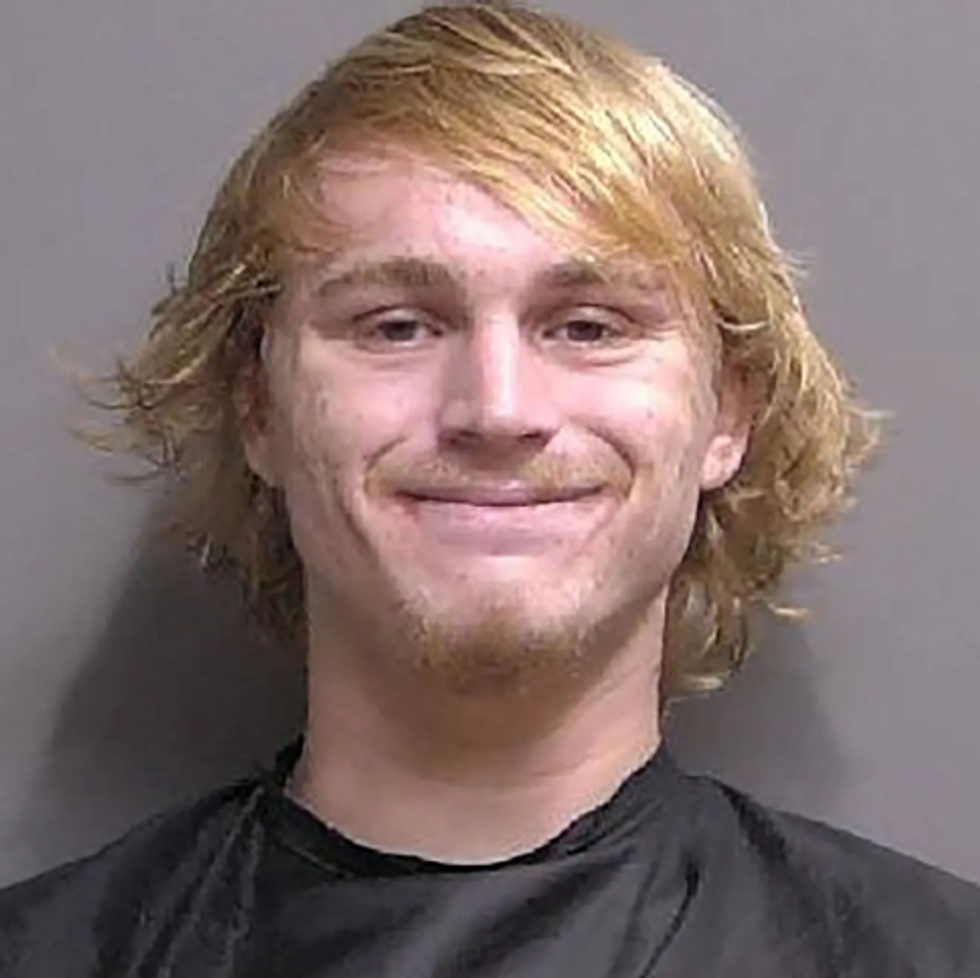 Do we know if Fish knew he was selling Mullins a giant rock of death? The Post doesn't say. Regardless, that's just bad business. Drug dealer 101: You're aiming for repeat customers, and dead customers don't repeat anything.
Cocaine is a helluva drug, ladies and gentlemen, but fentanyl will almost certainly kill you.
Fish was arrested and charged with felony possession of fentanyl with the intent to distribute and unlawful use of a two-way communications device, and because this was in Florida and not New York or California, he was held on a bond instead of being let go. Justice.
The Louder with Crowder Dot Com Website is on Instagram now!Follow us at @lwcnewswire and tell a friend!
Steven Catches Employee Smoking CRACK | Louder With Crowderwww.youtube.com