Donald Trump Responds to 'Doom and Gloom' Climate Change Alarmists
January 22, 2020
Donald Trump spoke at the Davos Economic World Forum on Tuesday, where he used the occasion to nail climate alarmists like Greta Thunberg and all her hyperventilating climate cultists who've made false doom and gloom predictions for decades. Trump's tone was measured, but his words were anything but.
The hotness:
But to embrace the possibilities of tomorrow, we must reject the perennial prophets of doom and their predictions of the apocalypse.  They are the heirs of yesterday's foolish fortune-tellers. And I have them and you have them, and we all have them, and they want to see us do badly, but we don't let that happen. They predicted an overpopulation crisis in the 1960s, mass starvation in the '70s, and an end of oil in the 1990s.  These alarmists always demand the same thing: absolute power to dominate, transform, and control every aspect of our lives.
Yeah, that's rather the point of the climate change alarmism movement. WE ALL GONNA DIE! WE ALL GONNA BURN! LET US ALL GIVE OUR LIVES TO THE ALMIGHTY GOVERNMENT TO SAAAAAAAAVE US!!!!!
I just noticed the muppet's tongue is shaped like a heart.
We will never let radical socialists destroy our economy, wreck our country, or eradicate our liberty. America will always be the proud, strong, and an unyielding bastion of freedom.
In order for America to remain proud, strong and an unyielding bastion of freedom, it must take both of its spectacular middle digits and flip them high and proud to whiny climate hippies.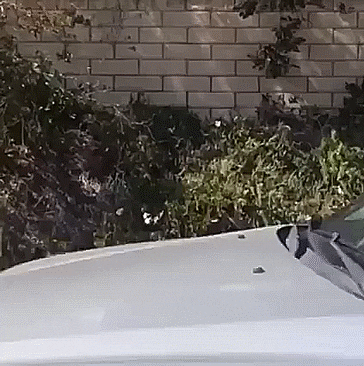 Yes, climate hippies such as Greta Thunberg, and her parents who have their hands shoved up her backside, would happily see the successful America toss its success and freedom for the sake of what? You think America being less than what it is, giving more power to a bloated government, will somehow improve the global air quality? I've never been clear on this.
Government is good at nothing but getting bigger, more intrusive, and making people miserable. How in Gia's tangled hair web will America ceding its greatness and its freedom somehow mitigate the pollution China churns out into the world?
We're not supposed to ask that question. We're supposed to take our recyclable totes probably made in a sweatshop into our electric cars, with batteries sourced in one country, shipped to another, and charged with coal-powered electricity, and just let government say it's solving things. We're supposed to let intellectual titans like Alexandria Ocasio-Cortez take the reins of power while we should be content to eat bugs.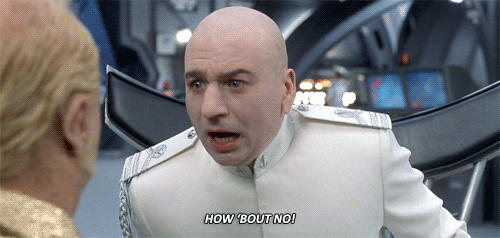 America should always be a land of the free. Not a land of sycophants looking to mommy government to save them from something government could never save them from.
If Trump keeps up his stance and keeps taking it to the climate activist left, he will dance back into the White House.
NOT SUBSCRIBED TO THE PODCAST? FIX THAT! IT'S COMPLETELY FREE ON BOTH ITUNES HERE AND SOUNDCLOUD HERE.