Donald Trump Offers Final Message of Gratitude to the American People
January 20, 2021
In one of his last acts as president of the United States, Donald Trump released a farewell message to the American people. His record was touted. The incoming administration was wished well. Violence was denounced. More importantly, Donald Trump simply said to his fellow Americans, "thank you."
Watch President Trump's farewell speechyoutu.be
"As I conclude my term as the 45th president of the United States, I stand before you truly proud of what we have achieved together. We did what we came here to do — and so much more." ...

"To serve as your president has been an honor beyond description," Trump said. "Thank you for this extraordinary privilege. And that's what it is — a great privilege and a great honor."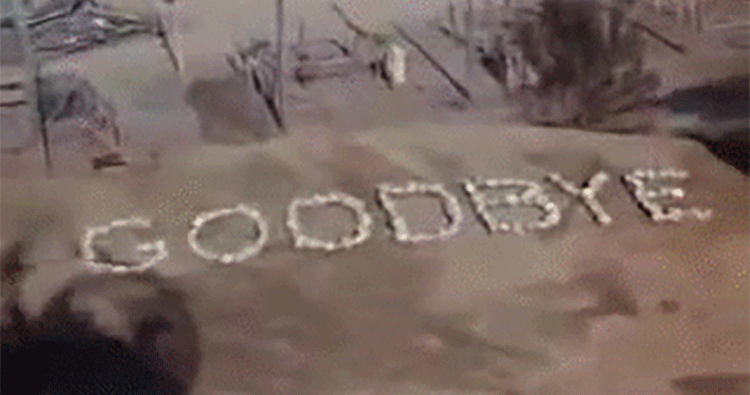 Personal opinions on the man aside, since there isn't a lack of those on the internet, I'm curious to see how history writes Trump's time in office. I can guess, considering where many "historians" allegedly are politically. But policy-wise, I still feel Trump is the most consequential president in my lifetime. He appointed three Supreme Court justices and gave conservatives an edge on the court. That's been a goal of the right for well over a quarter of a century.
A combination of tax cuts and reduced regulations led to an incredible economy, that while it slipped during the pandemic, even his haters admit he was leading us to a recovery. A recovery that was aided by not one but two vaccines, something else that his haters give him credit for.
No new wars. Peace treaties in the Middle East.
Electorally, Trump made inroads with demographics Republicans never seemed to make inroads with. And while he may have lost re-election, he still increased his vote total by 12 million people. True, Trump may have given plenty of examples of what not to do. He also gave plenty of examples for the GOP to chart a course forward, rebuilding a new coalition. What lessons Republicans take from Trump and whether or not they are even smart enough to do so, we'll see.
Joe Biden gets sworn in at noon today. By all media accounts, he starts undoing Trump's presidency at 12:05. We have a long four years ahead of us. But for now, for at least this morning, pause. Exhale. Take the time to appreciate all of the wins under President Trump. All snark aside, there was an above average amount of winning.
Thank you, Mr. President.
WE WON! Dr. Trump: Official Music Video (Parody) | Louder with Crowderyoutu.be
Not subscribed to the podcast?Fix that! It's completely free.