Each day we overwhelm your brains with the content you've come to love from the Louder with Crowder Dot Com website.
But Facebook is...you know, Facebook. Their algorithm hides our ranting and raving as best it can. The best way to stick it to Zuckerface?
Sign up for the LWC News Blast! Get your favorite right-wing commentary delivered directly to your inbox!
COVID-19
Jake Tapper Forced to Admit COVID Vaccines 'Unmitigated Success' for Donald Trump
November 17, 2020
Donald Trump deserves a yuge amount of credit for there being not one but two potential COVID vaccines. Period. End of sentence. New paragraph.
We can argue about the timing of the news coming out right AFTER Election Day. Regardless, it seems Operation Warp Speed under Trump was an unmitigated success, to the dismay of tyrannical Democrats from coast to coast (see PFIZER'S GOOD NEWS ON A COVID VACCINE? ANDREW CUOMO SAYS HE'S WORKING WITH GOVERNORS AGAINST IT ... and THE MEDIA MOCKED TRUMP FOR SAYING A CORONAVIRUS VACCINE IS COMING). How much of an unmitigated success? CNN's Jake Tapper was forced to acknowledge the unmitigatedness of it.
CNN's Tapper: Operation Warp Speed "Is An Unmitigated Success"youtu.be
The Moderna vaccine was done with funds from Operation Warp Speed and the Pfizer one has funding when it comes to the distribution and manufacture. And I just think it's important that people working so hard … get credit for this and President Trump was the one who okayed it.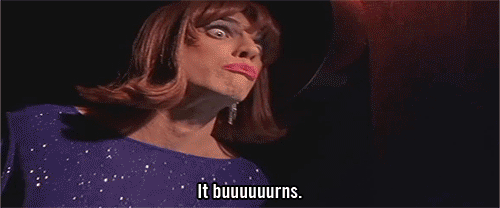 Let's focus on the smug "Trump was the one who okayed it" bit. Because I've seen this from the left all over the Twitter, talking about how Trump was hands-off and barely spoke to the companies, and how because of that he doesn't deserve any credit for the success. Operation Warp Speed was successful BECAUSE the president of the United States was hands-off. Not over-regulating and not micromanaging the companies, plus eliminating any barriers that would have micromanaged or over-regulated, is the reason why it was so successful.
It's an entire philosophy of governing. A Democrat would have wanted the big boot of government on the neck of the researchers every step of the way. Republicans get a private-public partnership going, then leave the room and let them work it out. The Trump way is what worked. The Trump way is why it was so successful.
Crowder Donates More To Cancer Than Joe Biden! | Louder With Crowderyoutu.be
Not subscribed to the podcast?Fix that! It's completely free.