Each day we overwhelm your brains with the content you've come to love from the Louder with Crowder Dot Com website.
But Facebook is...you know, Facebook. Their algorithm hides our ranting and raving as best it can. The best way to stick it to Zuckerface?
Sign up for the LWC News Blast! Get your favorite right-wing commentary delivered directly to your inbox!
cringe
Smug NYT reporter complains about how expensive his meal was, restaurant calls him out for being a drunk lush
September 22, 2023
New York Times columnist David Brooks, the "conservative" there, attempted to relate to the struggles of middle-class Normie-Americans. He just forgot how the internet works. The restaurant responded. Now he just looks like a jackoff.
Here's Brooks' tweet. I'm going with the screen capture because X embeds their Community Notes now, and I don't want to give away the big reveal just yet.
On the surface, it's not a terrible tweet. Brooks is at least trying, as opposed to 99.86% of his globalist elite comrades. None of them can understand why the plebians aren't celebrating the robust Biden Economy. After all, none of them are struggling so everyone else should shut up.
The rub is all the cherry-picked statistics in the world don't matter when real people FEEL how everything is more expensive than it was pre-Biden: gas, food, basic groceries, heating your house, etc. It's basic Bidenomics. Telling people who are struggling "Quit complaining, you don't know how well we... I mean, YOU have it."
Brooks attempted to make that point with his tweet. A burger and fries with a beverage should not cost eighty bucks. One problem, though. Notice this one drink, that looks like it could be a Jack and Coke.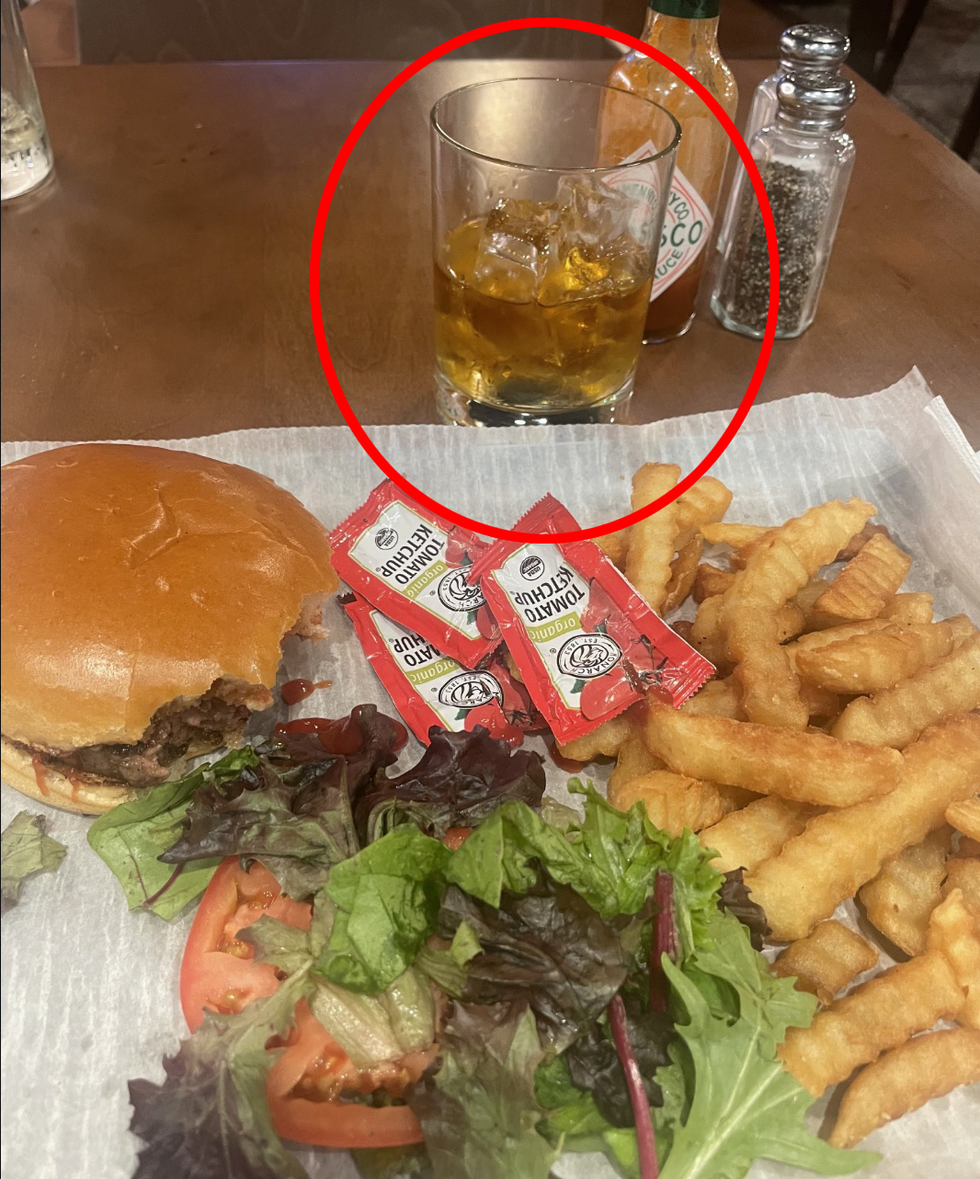 When Brooks's tweet went viral, 1911 Smoke House Barbeque took notice. That was the restaurant at Newark Airport that Brooks was sounding off on. Turns out, that was NOT the only beverage the NYT columnist was throwing back.
And 80% of that $80 was his bar bill.
I, as a middle-class Normie-American, feel the increased cost of everything. I've also flown before and like the sauce. Airport beers are a Top 3 beer, behind garage beers, and any beer consumed while day drinking. I have NEVER run up an eighty dollar bill before getting on a flight. And I'll sometimes chase my beers with a shot of Jack. Why not? I'll be stuck in a metal tube for the next few hours.
Americans know that no matter if it's President Biden or President DeSantis, alcohol jacks up your restaurant bill significantly. Nice try, David!
><><><><><><
Brodigan is Grand Poobah of this here website and when he isn't writing words about things enjoys day drinking, pro-wrestling, and country music. You can find him on the Twitter too.
Facebook doesn't want you reading this post or any others lately. Their algorithm hides our stories and shenanigans as best it can. The best way to stick it to Zuckerface? Sign up for our DAILY EMAIL BLASTS! They can't stop us from delivering our content straight to your inbox. Yet.