Each day we overwhelm your brains with the content you've come to love from the Louder with Crowder Dot Com website.
But Facebook is...you know, Facebook. Their algorithm hides our ranting and raving as best it can. The best way to stick it to Zuckerface?
Sign up for the LWC News Blast! Get your favorite right-wing commentary delivered directly to your inbox!
Watch: Dana Carvey, David Spade take turns cracking hilarious "anti-science" jokes at Fauci's expense
June 29, 2023
There isn't enough bandwidth on the internet to make all the Anthony Fauci jokes that he deserves. Seeing sixty seconds of it used by apolitical comedians who see what you, me, and every other normal person sees is quite refreshing. Dana Carvey and David Spade were holding court on their Fly on the Wall podcast when they decided to be anti-The Science.
It starts with Carvey saying how much he misses SCHMOVID.
"Okay, I'm sorry, if you've had two boosters and two schmaccines, you can get and give SCHMOVID to another guy, who's had five schmaccines and four boosters," he says impersonating the man who is Literally. The. Science.
What's the difference between a schmaccine and a booster? "I don't know, It's just more schmaccine, but booster sounds better. Anyway, a guy with twenty-five schmaccines would get and give SCHMOVID to another guy with twenty-five schmaccines. That's why I'm introducing the daily SCHMOVID shot. Every day you get a shot. By the time you get to your car, you have no immunity. But it's a beautiful thirty-nine seconds."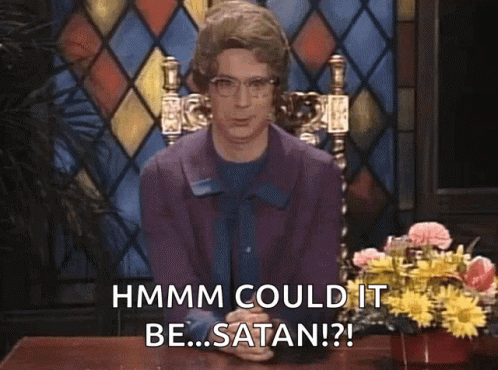 As an aside, I'm always going to have a special place in my heart for Dana Carvey. Everyone remembers "their" SNL. My SATURDAY NIGHT LIVE was Carvey, Phil Hartman, Jon Lovitz, Mike Myers, and Dennis Miller. They were one of my introductions to comedy.
If you share this, no doubt the most insufferable leftist douche you know will show up on your Facebook page to say, "I take my medical advice from DOCTORS and not comedians." Good for you, Skippy. So do I. And if my doctor's medical advice kept being wrong, I'd go to a different doctor.
That's where I don't think the left and the media (but I repeat myself) realize how much damage they did. This isn't Rob Schneider doing a bit on Fox News. These are two apolitical comedians looking at what happened and seeing things the way average, normal middle-of-the-road people do.
When you tell Americans that if they wear a mask and take a therapeutic they will save themselves and everyone around them, then keep changing the story and tell Americans they have to take a different therapeutic, then tell them no matter how many shots they take, they will never be safe -- all while limiting how they are allowed to move, work, or let their kids play with friends -- and THEN censor them from asking questions on social media, people are only going to ask more questions.
Anthony "The Science" Fauci admitted to telling tall tales and admitted to doing things that weren't for The Science reasons. It's funny to laugh about now. But it's also something to never forget.
><><><><><><
Brodigan is Grand Poobah of this here website and when he isn't writing words about things enjoys day drinking, pro-wrestling, and country music. You can find him on the Twitter too.
Facebook doesn't want you reading this post or any others lately. Their algorithm hides our stories and shenanigans as best it can. The best way to stick it to Zuckerface? Sign up for our DAILY EMAIL BLASTS! They can't stop us from delivering our content straight to your inbox. Yet.