Billy Eichner lashes out at 'homophobes' for his graphic gay sex comedy 'Bros' tanking at the box office
October 03, 2022
When you make a Hollywood movie for a niche audience that tanks at the box office, it is best practices to attack and insult the people from outside your niche audience for your failure. That's what hateful douchebag Billy Eichner is doing over his movie Bros.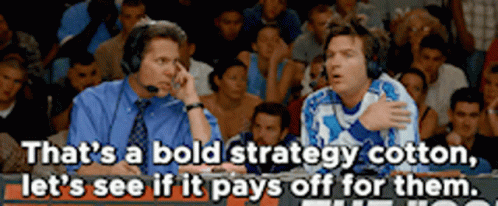 Bros was to be the first ever gay romantic comedy. It was heavily marketed and got glowing reviews from Rotten Tomatoes (you know where this is going). Yet on opening weekend, placed an embarrassing 4th place and only grossed $5 million when the movie cost $25 million to make. According to Showbiz411, outside of the niche audience it was made for, "the public at large had no interest in seeing not only a gay rom-com, but one with graphic sex scenes."
Eicher knows who to blame. It's then Americans he hates and attacks on the regular for not wanting to go see his movie. He had pre-emptively attacked moviegoers prior to opening weekend as if the Rotten Tomatoes score means anything other than your movie checked off the right political boxes.
Turns out his movie bombing at the box office has nothing to do with it being for a niche audience or with him being a schmuck. It's the fault of "those people" in "certain parts of the country" who didn't go see it. Psst...it's the people in certain parts of the country leftists like Eichner express their constant hatred of.
That's just the world we live in, unfortunately. Even with glowing reviews, great Rotten Tomatoes scores, an A CinemaScore etc, straight people, especially in certain parts of the country, just didn't show up for Bros. And that's disappointing but it is what it is.
— billy eichner (@billyeichner) October 2, 2022
He went on to say everyone who, quote, "isn't a homophobic weirdo" should go see the movie. He's using the tactic of producer Judd Apatow where if you create "art" no one wants to see, you attack the audience instead of blaming yourself. It's the Girl Ghostbuster method, where to market a movie they knew was crap they attempted to shame people into seeing it by calling them sexist if they didn't. When that didn't work, Apatow blamed Trump supporters.
It's not as if "gay" movies haven't proven to be successful: Brokeback Mountain, Dallas Buyers Club, Love, Simon, etc. A key difference is that none of the stars or producers of those movies were ginormous assholes.
Facebook doesn't want you reading this post or any others lately. Their algorithm hides our stories and shenanigans as best it can. The best way to stick it to Zuckerface? Bookmark LouderWithCrowder.com and check us out throughout the day!
Also follow us on Instagram, Twitter and Gettr!
WOKE Hollywood VS The AUDIENCE! | Louder With Crowderyoutu.be