Watch: Woke specimen freaks out on her PawPaw for watching a "sexist movie," doesn't think she's the *sshole
March 23, 2023
It's the great conflict of 2023. On one hand, TikTok should go away. What with the Chinese spying and the encouraging kids to kill themselves. On the other hand, it would rob us of content like this.
This well-adjusted specimen got into a dispute with her grandpa. I'll let her tell her story, and we'll discuss it when she's done. All I'll say for now is if you could bottle the lack of self-aware she exhibits in releasing this video to the public, it would change the world.
Her grandpa is minding his own business and watching, what she calls, a "sexist movie." This upsets...let's call her "Pat." Pat demands her grandpa shut off the movie he's enjoying to instead have to talk to her about her feelings. Grandpa told her to get over it.

So Pat lashes out and does things specifically designed to annoy her grandpa, to teach him a lesson. She'll pull his car out of the garage and play an annoying song and high volume! That will learn the old man!
Except there's only one person in this video who is taught a valuable lesson. Respect your elders. Also, Grandpa is old and he doesn't give a f*ck.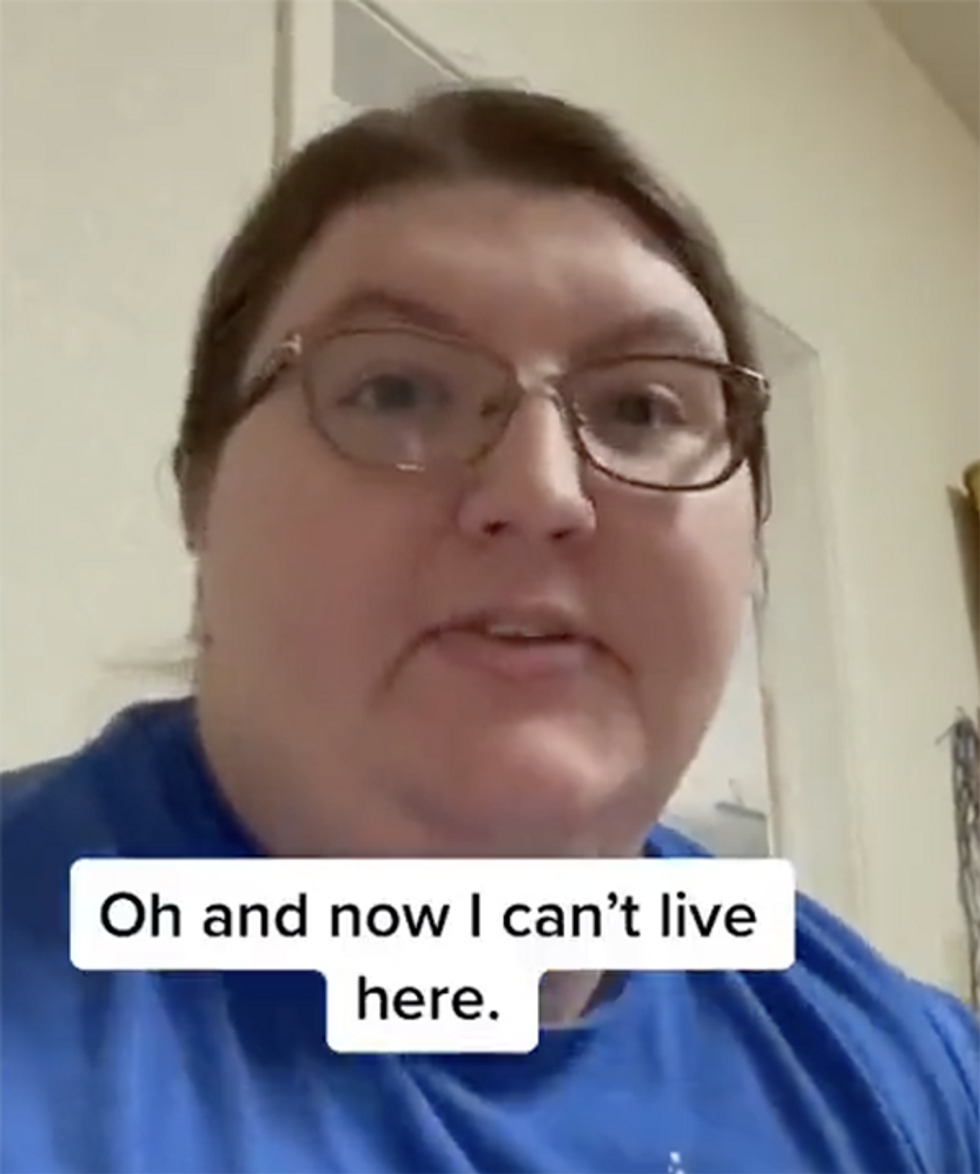 She was lecturing him on what he could or couldn't watch IN HIS OWN HOME!
But there's one thing that annoys me most about this video. Pat doesn't tell us what the sexist movie is.
Are we talking classic sex comedies like Animal House or Porky's? Was it a James Bond movie? Is Pat one of those fourth-wave feminists and is upset Grandpa was watching She's All That because she saw it listed in a Buzzfeed article as a top 10 sexist movie?
The least Pat could have done was tell us WHAT movie. You should always give your audience all the necessary information so that they can make an informed decision before mocking you.
><><><><><><
Brodigan is Grand Poobah of this here website and when he isn't writing words about things enjoys day drinking, pro-wrestling, and country music. You can find him on the Twitter too.
Facebook doesn't want you reading this post or any others lately. Their algorithm hides our stories and shenanigans as best it can. The best way to stick it to Zuckerface? Bookmark LouderWithCrowder.com and check us out throughout the day! Also, follow us on Instagram and Twitter.