Watch: Baseball fan's proposal goes hysterically wrong when he gets plowed into centerfield by security
March 31, 2023
To paraphrase western philosopher Kolby Cooper, diamond rings and cocaine are both one and the same 'cause you spend a whole month's paycheck on something you'll probably regret. Not sure if this dude regrets the diamond ring. Though he might regret the public proposal as he gets BODIED by security.
Ricardo Juarez is the romantic fella here. It was opening day for Los Angeles Dodgers baseball (shout out Jen Van Laar). Juarez wanted to give his girlfriend a proposal she would never forget. Thankfully, they were Dodgers fans and not Mets fans, whose season is already over (shout out my sister).
Ricardo lept the centerfield wall. He ran to centerfield, turned around, and got down on one knee. "Ramona, will you marry...oh f*ck."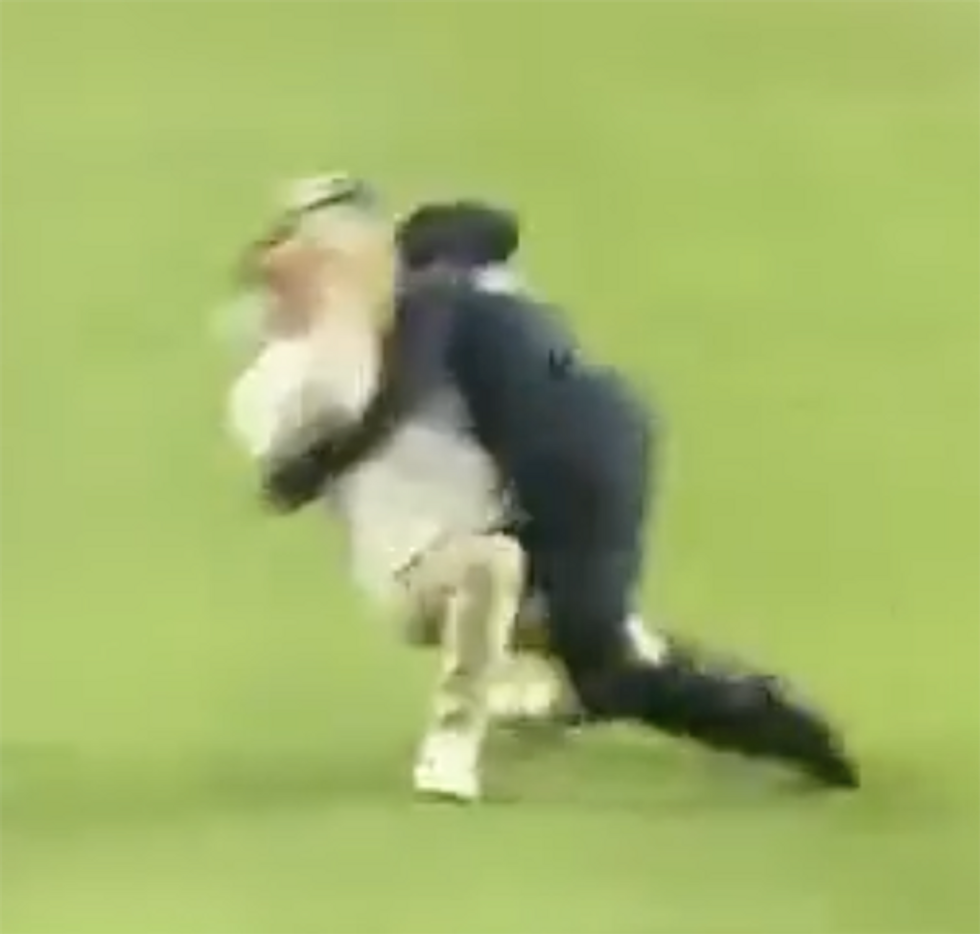 It is unclear what the security guards were saying to Ricardo as they rubbed his face into the first. Safe to assume at least one of them was divorced and was telling the romantic Dodgers fan that prostitutes are cheaper in the long run. All while Ramona stands in the bleachers confused, awkward, and noticing way too many smartphones in her face.

It worked out for all involved. The DailyMail reports Ramona said yes to Ricardo's bold proposal before he was handcuffed.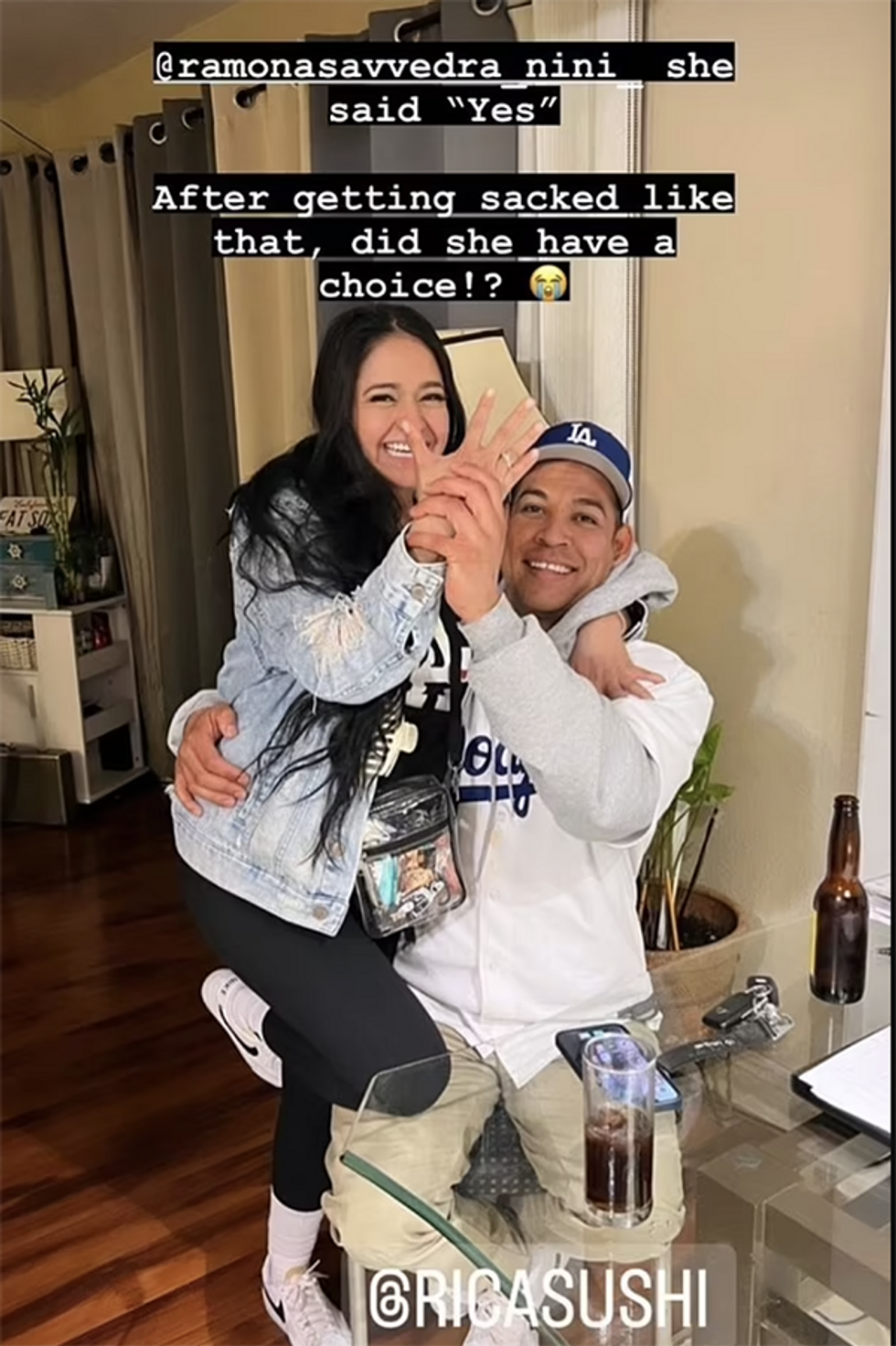 Don't let anyone tell you love is dead. At least, not at a baseball game. At a hockey game maybe. But definitely not baseball.
><><><><><><
Brodigan is Grand Poobah of this here website and when he isn't writing words about things enjoys day drinking, pro-wrestling, and country music. You can find him on the Twitter too.
Facebook doesn't want you reading this post or any others lately. Their algorithm hides our stories and shenanigans as best it can. The best way to stick it to Zuckerface? Bookmark LouderWithCrowder.com and check us out throughout the day! Also, follow us on Instagram and Twitter.