Watch: Shirtless hockey bro proposes to girl on kiss cam... who then runs away from him in embarrassment
October 14, 2022
Long Island giveth and Long Island taketh away. One day we'll show Strong Island patriotic pride by singing the national anthem when the mics give out. The next, we all cringe over a hockey bro who proposed to his girlfriend on the kiss cam... only to have her run away faster than Kathy Hochul running from a debate with Lee Zeldin. Did I mention the hockey bro took his shirt off? Dude.
Here's what you saw during the broadcast. (shout to Whiskey Riff)
Apparently, the hockey bro had "please say YES YES YES" written on his chest. Hence, him taking the shirt off before proposing to the girl sitting next to him.
The crowd responded "NO NO NO!"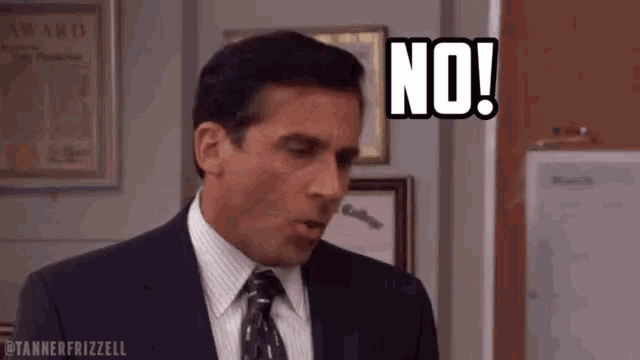 And it looks like she listened to the crowd. A different camera angle shows her saying something to the hockey bro and running away. No doubt furiously expressing her embarrassment on her PSL basic text group. Hockey bro was left heartbroken and confused. So heartbroken and confused, he wasn't sure if he should put his shirt back on.
Could this all be staged? Sure, I guess. Perhaps they were hoping the whole scene would play out on national television. They'd both go home and have a laugh about it over pizza and bagels with their friends. Throw back a few Long Island microbrews, which are better than the beer they make where you live and you know it.
I think it's legit though. And my dude can't be surprised. Long Island girls dream about their weddings down to the last detail. It's a little know fact that the wedding racket makes up 75% of Long Island's GDP. I don't know this girl. But what I do know is there was no proposal she dreamed and fantasized about since she was a little girl that involved her boyfriend proposing shirtless at an Islanders game.
The Islanders lost 3-1 to the Florida Panthers too. Nothing but L's being thrown around last night.
Facebook doesn't want you reading this post or any others lately. Their algorithm hides our stories and shenanigans as best it can. The best way to stick it to Zuckerface? Bookmark LouderWithCrowder.com and check us out throughout the day!
Also follow us on Instagram, Twitter and Gettr!
EXPOSING JAN 6 LIES: Ray Epps, AGENT or A-HOLE?! | Louder With Crowderyoutu.be