Each day we overwhelm your brains with the content you've come to love from the Louder with Crowder Dot Com website.
But Facebook is...you know, Facebook. Their algorithm hides our ranting and raving as best it can. The best way to stick it to Zuckerface?
Sign up for the LWC News Blast! Get your favorite right-wing commentary delivered directly to your inbox!
Police arrest man who stabbed someone in the head with an American Flag outside a Sonic drive-thru
August 04, 2023
We write a lot about crime in progressive cities because 98.6% of the time they are a result of progressive ideology. Please don't think we don't realize there is crime out in real America also. Like in Oklahoma, where a man was arrested for stabbing another man through the head with an American Flag. Outside of a Sonic Drive-Thru.
I know what you're thinking, and I agree. When I heard that a man stabbed someone another man through the head with an American Flag outside of a Sonic Drive-Thru, I pictured the American Flag stabber to look just like this: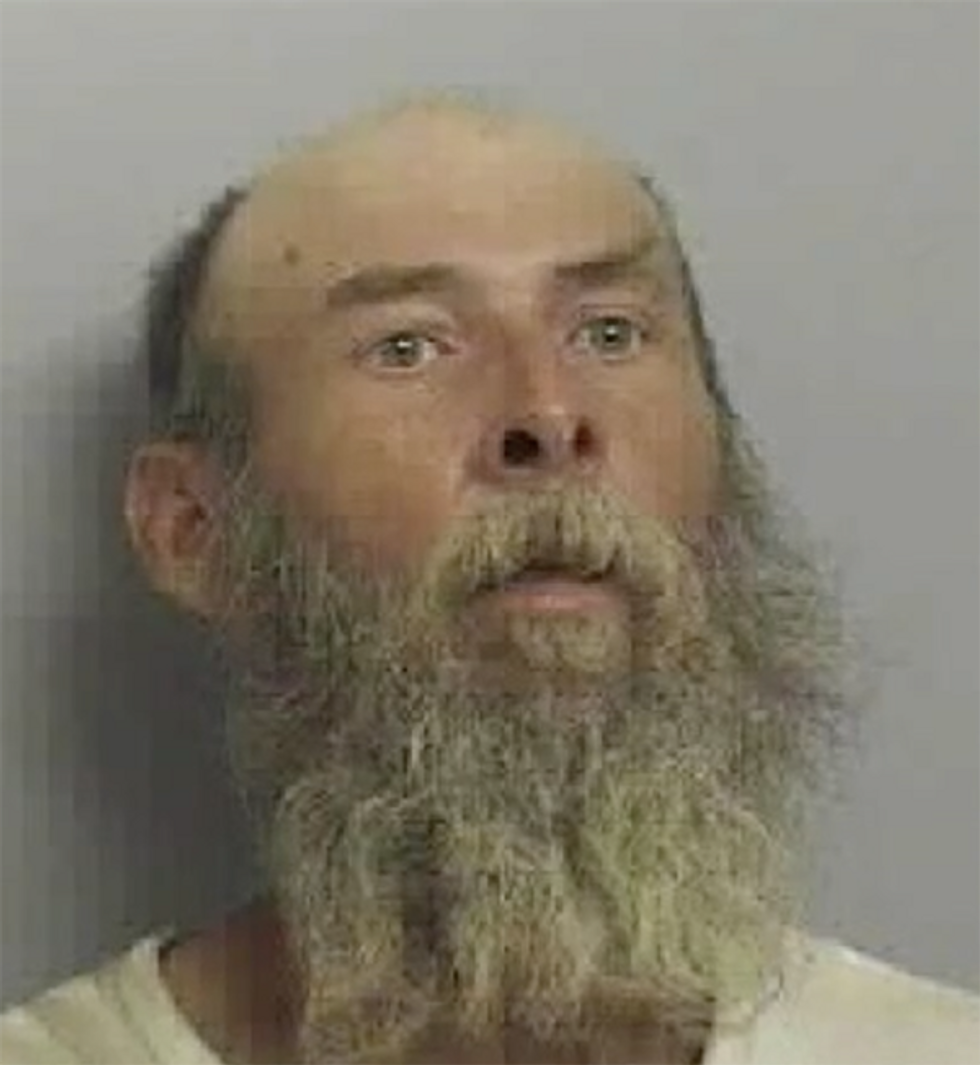 That's Clinton Collins. He's enjoying a stay in the Tulsa correctional facilities and facing a felony maiming charge. Shockingly, this was not his first felony,
Police responded to a stabbing call around 7:30 last Wednesday. When Officers arrived, they found the victim with a flagpole through his head. It went in beneath his jaw and out near his right temple area. And the American Flag was still attached to the pole at the time.
Officer Danny Bean tells Fox23: "A flagpole, I mean it's a very, it's kind of a violent act for sure. It's very violent to run a hole through someone's head. You know, with intent to do it. It wasn't an accident."
Collins was unapologetic, hear yelling "That's what he gets. He deserved it."
The man will survive but lost an eye. Firefighters had to cut part of the flagpole in order to fit the victim into the ambulance.
Lost in any media coverage is the most important part of this story. What the deuce happened that would cause a man to pick up an American Flag and stab another man in the head with it? There had to have been an argument or altercation. You just don't grab the American flag and stab someone in the head with it for the sh*ts and giggles of doing so.
The other man had to have done something or said something to make Clinton Collins so full of rage, stabbing him in the face with the American Flag was the only logical response. We need more context because Collins could be the good guy here. Just sayin'.
><><><><><><
Brodigan is Grand Poobah of this here website and when he isn't writing words about things enjoys day drinking, pro-wrestling, and country music. You can find him on the Twitter too.
Facebook doesn't want you reading this post or any others lately. Their algorithm hides our stories and shenanigans as best it can. The best way to stick it to Zuckerface? Sign up for our DAILY EMAIL BLASTS! They can't stop us from delivering our content straight to your inbox. Yet.