Adam Schiff is so distraught getting kicked off of the House Intel committee he joins TikTok, owned by...you know
January 26, 2023
Congressman Adam "I'm a Piece of" Schiff was kicked off of the House Intelligence Committee and he's not handling it well. He's handling it better than Congressman Eric "Spyf*cker" Swalwell. That drama queen claims Speaker Kevin McCarthy is trying to get them killed by *checks notes* saying they aren't grown-up enough to handle vital intelligence. Schiff is more of a basic b*tch whining on social media. Bored with Twitter, he joined TikTok.
Correct. A guy whining he was kicked off of the House INTELLIGENCE committee signed up for TIKTOK, owned by...you know.
Set aside the usual summary where Rep. Schitt as Chairman of the Intelligence Committee pushed the Russian collusion hoax used to impeach the former president. And how he lied claiming he saw the intelligence that proved Russian collusion, even though he was told it didn't prove Russian collusion. I know that you know all that.
To whine about no longer receiving US Intelligence, he signs up for an app...OWNED BY COMMUNIST CHINA. THAT SENDS ALL HIS PERSONAL DATA TO COMMUNIST CHINA.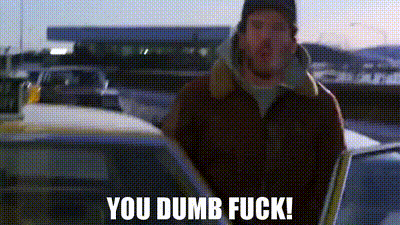 State and federal governments are banning TikTok from being used on government-issued phones over the whole "communist China" thing. Colleges are banning it over the whole "communist China" thing as well. Yet Adam Schitt, who used to be CHAIRMAN of the House INTELLIGENCE Committee, signed up for TikTok to whine about no longer receiving intelligence. He could have used Instagram or Snapchat. He went with the app guaranteed to send all his data to Chinese commies.
I know, at least to a degree, McCarthy kicked Schitt off as revenge for Nancy Pelosi kicking republicans off of committees for bitterly partisan reasons. Don't get me wrong, I'd be cool if revenge was the only reason for yeeting democrats. But maybe the reason Rep. Schitt doesn't get to see any more Intelligence is due to his overwhelming lack of intelligence.
Editor's Note
LwC is on Substack now! Each day we overwhelm your brains with the content you've come to love from the Louder with Crowder Dot Com website.. but algorithms hide our ranting and raving as best they can. The best way to stick it to Big Tech? Subscribe to For the Content!
WHAT A PIECE OF SH*T: Adam Schiff | Louder with Crowderyoutu.be