Watch: Thirteen women accuse janitor of giving them an STD after urinating in their water bottle...I'm sorry, what?
January 27, 2023
Friends, I learned something today. You can get an incurable sexually transmitted disease from drinking out of a water bottle. Not just any water bottle, but a water bottle that someone pissed it. I'm assuming the urinator needs to have the STD in order to spread it to you. Regretfully, this is not the only sex-related tinkle story we've had this week.
Please enjoy today's episode of The Janitor vs 13 Cubicle Farmers.
ABC-13 has the call. Lucio Diaz, the now former janitor, is being charged with indecent assault and aggravated assault with a deadly weapon. The deadly weapon, as defined by the thirteen victims' attorneys, was Lucio's "bodily fluids containing Herpes Simplex 1 Virus." I'll assume it was JUST urine in the water bottles, and that if it included a little of Lucio's special secret sauce that would have been the lede.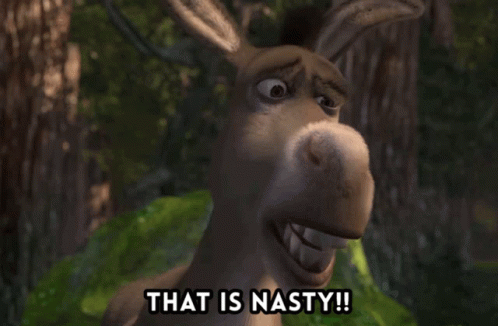 At first, it was four women who filed the lawsuit after coming in contact with Lucio's deadly weapon. Upon hearing of the lawsuit, nine other women from the building had the same allegations and diagnoses.
The janitor's dastardly plot was uncovered when one of the victims noticed the water out of her water bottle was beginning to taste like pee. So she said up a hidden camera to catch Diaz in action.
"[He] pulls out his penis and puts his penis in my bottle, basically rinses his penis in the water."
Further testing showed that the woman contracted Herpes, which the janitor also tested positive for. The lawsuit names the building's owner, the management company, the maintenance company, and the cleaning company that hired Diaz. Attorneys are looking for the maximum amount allowed by Texas law, which is over $1,000,000 per victim.
Unclear is if Diaz intentionally meant to give the women herpes. Or, unaware he had the STD, just thought peeing in the water would be a hoot.
Editor's Note
LwC is on Substack now! Each day we overwhelm your brains with the content you've come to love from the Louder with Crowder Dot Com website.. but algorithms hide our ranting and raving as best they can. The best way to stick it to Big Tech? Subscribe to For the Content!
Totally REAL Opioids Commercial! Sponsored by Big Pharma! | Louder With Crowderyoutu.be