Each day we overwhelm your brains with the content you've come to love from the Louder with Crowder Dot Com website.
But Facebook is...you know, Facebook. Their algorithm hides our ranting and raving as best it can. The best way to stick it to Zuckerface?
Sign up for the LWC News Blast! Get your favorite right-wing commentary delivered directly to your inbox!
Education
Watch: Mother blasts school decision to punish her 11-year-old over 'obscene' pig drawing and you be the judge
February 12, 2023
I wanted to title this "If You Give a Pig a Penis," but felt it might not do well for algorithm purposes. But those are the two p-words involved in this 11-year-old art assignment. A drawing of a pig, a tie that may look phallic, and a principal that should have been the adult in the situation. More p-words!
A mother took to TikTok to share this story. Her 11-year-old daughter drew a picture of a pig wearing a bow-tie. An 11-year-old boy in the class said it looked like "boy parts." Prior to 2021 or so, "boy parts" is what was commonly known as a penis. The teacher took away all of the 11-year-old girl's assignments and a meeting was called at the school to address what grown adults deemed "inappropriate" artwork.
You send your kids to school trusting that these people who are caring for your kids and teaching your kids are gonna treat them fairly. They're gonna care about them.
You must be new here.
I don't necessarily blame the boys who thought they saw something else and made a big deal out of it. I blame the teacher for not shutting that down right away when she should've looked at my daughter's picture.
The mother demanded to speak to the principal, who I guess dabbled in being an art critic on the side. He said it wasn't a bow-tie because a bow-tie is a bow. And that the artwork was going on the girl's permanent record in case any more obscene drawings are discovered.
This is the drawing in question:
Crudely drawn? Yes. The girl is eleven-years-old.
As someone who used to be an 11-year-old boy, can I see certain penile qualities in the tie? Yes. Also, tee hee.
As a grown-ass adult, can I recognize how stupid this entire situation is and how the other grown-ass adults should have known better? Also yes.
The offending incident has risen to the seriousness of the school issuing a statement to the media.
Our staff is charged with maintaining schools that are safe and free from distraction or disruption. In performing that responsibility, they strive to follow all legal and policy requirements. Any decisions related to this matter were made consistent with, and in furtherance of, those principles.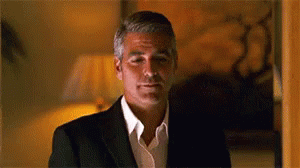 What's more ridiculous is when you see ACTUAL PORNOGRAPHY that is not only available in schools, the school boards defend it being there. You know, in the name of "inclusion."
Yet an 11-year-old snickering about another 11-year-old drawing rises to disciplinary action, permanent records, and parent meetings. And you wonder why so many parents are homeschooling these days.
Editor's Note
LwC is on Substack now! Each day we overwhelm your brains with the content you've come to love from the Louder with Crowder Dot Com website.. but algorithms hide our ranting and raving as best they can. The best way to stick it to Big Tech? Subscribe to For the Content!
"Biden Farts" Baby Shark PARODY | Louder With Crowderyoutu.be