Each day we overwhelm your brains with the content you've come to love from the Louder with Crowder Dot Com website.
But Facebook is...you know, Facebook. Their algorithm hides our ranting and raving as best it can. The best way to stick it to Zuckerface?
Sign up for the LWC News Blast! Get your favorite right-wing commentary delivered directly to your inbox!
Culture
America's oldest brewery counters Bud Light with new patriotic beer cans to benefit our veterans
May 08, 2023
Say it with me now: hell. yeah. brother.
After Bud Light's unfortunate, real-time experiment on the correlation between getting woke and going broke, an opportunity was presented for another brewery to step up as America's beer. No one better to fill the void than America's oldest brewery, Yuengling.
The company has announced new camouflage cans with a red, white, and blue logo. And proceeds benefit a veterans charity. The only way to get more 'Merica as f*ck would be if you had an opportunity to win a pet bald eagle.
Wendy Yuengling, Chief Administrative Officer, said of the collaboration (h/t Whiskey Riff):
"As the Oldest Brewery in America, we are dedicated to supporting the U.S. military and are always seeking ways to further show our appreciation to those that protect our country's freedom.
We are grateful to partner with Team Red, White & Blue, an organization that shares our devotion to the men and women that have served as our nation's heroes."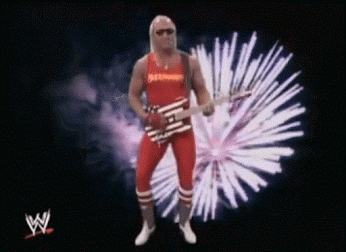 Each can also has a QR code that you can scan to win an exclusive party pack compliments of brand ambassador, country artist Lee Brice. It makes sense. Brice, like me, belongs to the drinking class. If you're one of us raise a glass.
Of course, it is only assumed this could be a response to the Bud Light/Dylan Mulvaney disaster. Not unlike how it was assumed this tweet from Yuelimg, which came out while the controversy was at its peak, was a response as well.
Either way, Yuengling is brewed in America and there is never a wrong time to support our veterans. Becoming the beer that is the polar opposite of "get woke, go broke" is merely a fringe benefit. Speaking on behalf of center-right Americans who are sick of companies pandering to the radical left, we spend a lot of money on beer.
><><><><><><
Brodigan is Grand Poobah of this here website and when he isn't writing words about things enjoys day drinking, pro-wrestling, and country music. You can find him on the Twitter too.
Facebook doesn't want you reading this post or any others lately. Their algorithm hides our stories and shenanigans as best it can. The best way to stick it to Zuckerface? Sign up for our DAILY EMAIL BLASTS! They can't stop us from delivering our content straight to your inbox. Yet.