Each day we overwhelm your brains with the content you've come to love from the Louder with Crowder Dot Com website.
But Facebook is...you know, Facebook. Their algorithm hides our ranting and raving as best it can. The best way to stick it to Zuckerface?
Sign up for the LWC News Blast! Get your favorite right-wing commentary delivered directly to your inbox!
Politics
Watch: DHS whistleblower leaks memo on 'domestic extremists' post Mar-A-Lago raid, targets 2022 midterms
August 17, 2022
In light of the Mar-A-Largo raid the critics say (based on public information) looks more and more like a partisan political attack, the Department of Homeland Security is warning against people who think the government is overreaching. DHS even has a new name to call people: Domestic Violent Extremists [DVEs]. How do we know? Because of how many people enjoy blowing whistles at James O'Keefe and the rabble-rousers at Project Veritas.
BREAKING: DHS Whistleblower LEAKS Joint Intelligence Bulletin on 'Domestic Violent Extremists'youtu.be
Read for yourself, but this passage about how these DVEs might "target" the 2022 elections (that Democrats are slated to lose) jumped out at me:
"In recent years, DVEs adhering to different violent extremist ideologies have coalesced around perceptions of government overreach..."
This is coming from the same government that tried labeling parents upset at their kids' schools as domestic terrorists.
"As a result of recent activities, we assess that potential targets of DVE violence moving forward could include law enforcement, judicial officials..."
That's what progressives have been up to.
"...individuals implicated in conspiracy theories, and perceived ideological opponents who challenge their worldview."
Does the memo specify what exact "DVEs" are angry with "ideological" opponents in this leaked memo? No. Just like the leaked memo saying to look out for patriotic symbols didn't "specify" what side of the political isle they were concerned with. But much like when Ted Cruz called out FBI Director Christopher Wray, you can venture to guess.
Now, if you'll excuse me for a moment: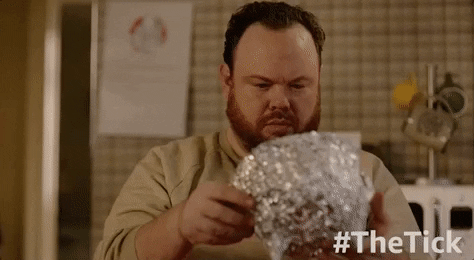 Joe Biden's DHS is using reaction to (what critics call) a partisan FBI raid to warn about "violent extremism" surrounding the 2022 midterms... that Joe Biden's political party is set to lose big. Maybe the concern IS that his party will be the ones to lash out at "perceived ideological opponents who challenge their worldview" when they lose.
Or, maybe, there are people within the intelligence community leaking memos for a reason. Who can say?
The Louder with Crowder Dot Com Website is on Instagram now!Follow us at @lwcnewswire and tell a friend!
You Should Be Worried About THIS from the IRS | Louder With Crowderyoutu.be