Each day we overwhelm your brains with the content you've come to love from the Louder with Crowder Dot Com website.
But Facebook is...you know, Facebook. Their algorithm hides our ranting and raving as best it can. The best way to stick it to Zuckerface?
Sign up for the LWC News Blast! Get your favorite right-wing commentary delivered directly to your inbox!
crime
Waukesha Killer Darrell Brooks was Free on $1000 Bail, But They 'Lost' Record of His Bail Hearing
December 01, 2021
People are still in shock from an SUV killing people at a Christmas parade in Waukesha, Wisconsin. More shocking was finding out Darrell Brooks, the career criminal who was driving the SUV as the SUV killed people, was out on only $1000 bail from a previous incident where Brooks was allegedly driving another vehicle as that vehicle also tried to run over his ex-girlfriend. The local Fox affiliate wanted more information to see what decisions went into setting such low bail or a career criminal. Any records of the hearing have been corrupted and/or are missing. Mysteriously! (h/t BizPacReview)
Darrell Brooks freed on bail before parade, no record of hearing | FOX6 News Milwaukeeyoutu.be
After the incident, where Brooks drove an SUV as the SUV killed people, the District Attorney's office said it was a whoopsie that Brooks' was out on $1000 bail. Even though, DA John Chisolm prides himself on doing that. Hearing audio from the... um, hearing... would be useful in discovering how and why such a mistake was made. But "the digital recording is damaged," and there are no recordings due to "technical issues."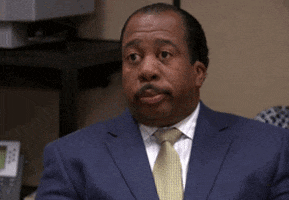 We may never know what decisions led to letting Darrell Brooks out on $1000 bail. Decisions that could be politically damaging to the District Attorney who made them. At the very least, Brooks is behind bars and is charged with multiple counts of homicide. He will never be allowed to drive an SUV as that SUV tries running over people again.
Get your content free from Big Tech's filter. Bookmark this website and sign up for our newsletter!
The Waukesha Killer's TERRORISTIC Social Media... and Horrible "Music" | Louder With Crowderyoutu.be