Each day we overwhelm your brains with the content you've come to love from the Louder with Crowder Dot Com website.
But Facebook is...you know, Facebook. Their algorithm hides our ranting and raving as best it can. The best way to stick it to Zuckerface?
Sign up for the LWC News Blast! Get your favorite right-wing commentary delivered directly to your inbox!
Articles
WATCH: Woman Lionized for Aborting 26-Week Pregnancy
September 09, 2019
A movement driven by the desire to murder babies without shame isn't really keen on truth. One myth the pro-abortion left bandies about is how abortions performed past a certain time are "rare," because late-term abortions are horror shows. Funny, because here's a woman who terminated a pregnancy around 26 weeks. Notice how she's portrayed both in the video and article chronicling her tale.
A woman who didn't learn she was pregnant until 26 weeks along is among thousands who cross state lines to get abor… https://t.co/7hlT0pSSHI

— The Associated Press (@The Associated Press) 1567994167.0
Who knew when one stopped taking birth control pills one's fertility may snap back. Who knew that after one stopped taking birth control measures and one had sex, there was a chance one might find themselves with child.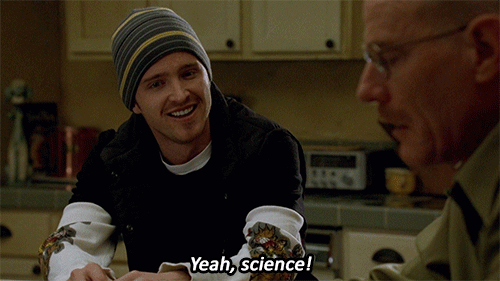 It's almost like people take birth control to stop that which comes naturally when one man and one woman get it on during a fertility window.
But we're not supposed to talk about how Ms. Vial behaved like a skank. No, no, we're supposed to identify with her plight. Of being inconvenienced when seeking the murder of her innocent babe. Having to go alllllllllllllllllllllllll the way to a state willing to snuff her kid. Related: Dear Liberal Women: No, Getting an Abortion is Not "Brave."
The coalition helped Beth Vial, who didn't learn she was pregnant until she was six months along after chronic medical conditions masked her symptoms.

As a 22-year-old college student living in Portland, Oregon, Vial was beyond the point when nearly every abortion clinic in the country would perform the procedure.

Vial's only option for an abortion was New Mexico, where a volunteer with the New Mexico Religious Coalition for Reproductive Choice drove her to and from the clinic in Albuquerque and brought her meals.
Vial's "only option" eh? How much money does it cost to give their baby up for adoption? Asking for a friend. Read OPINION: Abortion isn't About Choice. It's About Selfishness.
We're supposed to feel sorry for the plight Beth Vial endured. We're supposed to sympathize with how hard it is for women with "chronic health problems" which masked the symptoms of pregnancy. No, these "chronic health problems" are never defined. I'm finding it hard not to make knee-jerk reactions based on Ms. Vials belly rolls.
The left loves to lionize victims, to put them up on pedestals in order to earn praise. The greatest victim here isn't the unhealthy college student who threw responsibility out with the birth control. The victim here is the boy or girl who, through no fault of his or her own, was misfortunate enough to be conceived in Vial's reproductive system. A place more dangerous than anywhere in the country, with a murder rate of 100%.
But hey. At least Beth here could make friends with other murderers just like her. As they say, miserable skanks love company.
NOT SUBSCRIBED TO THE PODCAST? FIX THAT! IT'S COMPLETELY FREE ON BOTH ITUNES HERE AND SOUNDCLOUD HERE.