WATCH: Ted Cruz Asks Twitter Executive if Mother Theresa is Hate Speech
April 15, 2019
Normally I hate it when people say "I think we can all agree on [this position I have and if you don't agree with me you're a stupid idiot]." But Mother Theresa. Can we all agree the woman was amazing? Is it even possible to put "hate" and "Mother Theresa" in the same sentence? Maybe if that sentence said "Mother Theresa is the antidote to hate." Except Twitter deemed a Mother Theresa quotation as "hate speech" and censored the post. Sure, sure, it was pro-life, and being against the slaughter of unborn children is frowned upon, but still. Mother Theresa. Ted Cruz asked Twitter about it, and the answer was unsettling.
Carlos Monje Jr., representing Twitter, first let the dead air ring true, then spun a web of non-answers. But the question was a simple one. Is Mother Theresa hate speech?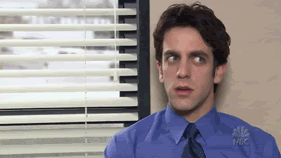 And the question was never answered. We still don't know if Twitter considers Mother Theresa, one of the godliest women of our era, "hate speech." I'm thinking if it was "No, obviously not!" they would've said as much. You agree?
Social media giants like Twitter and Facebook need to make a decision. Are they public utilities, like phone and internet companies, who just provide you the methods of speaking, where you can say whatever the heck you want, or are they publishers, giving blessings to some speech and restricting others?
Seems like a pretty easy answer. Far easier than deciding if a saintly lady's words are hate speech.
NOT SUBSCRIBED TO THE PODCAST? FIX THAT! IT'S COMPLETELY FREE ON BOTH ITUNES HERE AND SOUNDCLOUD HERE.