Each day we overwhelm your brains with the content you've come to love from the Louder with Crowder Dot Com website.
But Facebook is...you know, Facebook. Their algorithm hides our ranting and raving as best it can. The best way to stick it to Zuckerface?
Sign up for the LWC News Blast! Get your favorite right-wing commentary delivered directly to your inbox!
Articles
UN DEMANDS America Pay Black People. For... Slavery?!
September 28, 2016
Remember the UN? I know, I know, it's been a while since they were relevant. If they ever were. In case you're unfamiliar, they're a conglomerate of holier than thou garbage cans. They tell the world what we should be doing (see GAUNTLET THROWN: Netanyahu Calls UN a 'Global Moral Farce'...). And it usually involves butt loads of cash, because "world peace" is super duper expensive and stuff.
Their latest command? The United States needs to pony up and pay black people reparations. Because reasons...
The history of slavery in the United States justifies reparations for African Americans, argues a recent report. The conclusion was part of a study by the United Nations' Working Group of Experts on People of African Descent.

"The legacy of colonial history, enslavement, racial subordination and segregation, racial terrorism and racial inequality in the United States remains a serious challenge..." the report stated. "Contemporary police killings and the trauma that they create are reminiscent of the past racial terror of lynching."

The reparations could come in a variety forms, according to the panel, including a "formal apology, health initiatives, educational opportunities... psychological rehabilitation, technology transfer and financial support, and debt cancellation."
That's right, the UN is cracking down on slavery... From hundreds of years ago, that is. Not to be confused with current slavery. You know, like what's going on in the Middle East or Africa right now. Because that stuff isn't pressing - but you know what is? Giving tons of money to people who were born years after slavery and racism were abolished in America. See, the UN says they deserve it because cops are mean.
Firstly, no.
Seems like the United Nations thinks black people need extra help. A leg up. Because none of our current black American citizens (or is it "people of color" these days? Hard to keep track) were ever slaves. Nor were any of our current white citizens ("people of no color"?) slave owners. So paying non-slaves for slavery, with money taken from people who'd never owned slavery? Stupid. Because in reality? There are tons of successful black people who need diddly squat from you, from the UN, from anyone. They can take care of themselves, thanks. Which brings us to the problem with most SJW activists, like the UN... They assume that the darker your skin, the more incapable you are. But wait, that sounds a bit racist, wouldn't you say?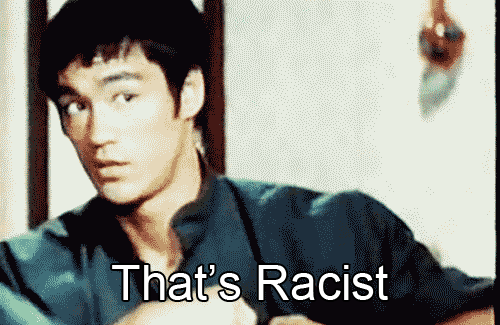 It's also known as the "soft bigotry of low expectations."
Also, since when does the UN get to tell America where to put its money? Hint: It doesn't, because we don't need them. This isn't Europe. The UN doesn't get to make demands like the EU does (see European Union Plans to Fine Countries... For Refusing Refugees). Especially since this topic falls under the domestic category, aka none of their business. But more importantly - reparations for regular, non-enslaved people? That's not a thing. What the UN's talking about is free stuffs for random people, simply because they have a dark complexion. Because white privilege or something. Even though this seems like more "black privilege" yes?
So why the ideological diarrhea? Well, this is how the United Nations desperately tries to keep itself important... Racist pandering and solutions to fake problems, which end up doing more harm than good. Sound familiar?
NOT SUBSCRIBED TO THE PODCAST? FIX THAT! IT'S COMPLETELY FREE ON BOTH ITUNES HERE AND SOUNDCLOUD HERE.