Each day we overwhelm your brains with the content you've come to love from the Louder with Crowder Dot Com website.
But Facebook is...you know, Facebook. Their algorithm hides our ranting and raving as best it can. The best way to stick it to Zuckerface?
Sign up for the LWC News Blast! Get your favorite right-wing commentary delivered directly to your inbox!
Liberal Media
Priorities: NYT Blasts Ukrainian Refugees for Not Wearing Masks as They Flee for Their Lives
February 25, 2022
The New York Times reports on a crisis happening in Ukraine right now. People aren't wearing masks. And because of that, they are going to be spreading the coronavirus all throughout Poland and Europe, as they flee for their lives. Seriously. This is something the NYT felt was important enough to write about.
Reuters has live coverage of Ukrainian refugees fleeing. You know, because their country is being invaded by Russians. Notice how few people have their faces covered. I have to ask you to notice. You wouldn't notice on your own. That's because you only notice important things, and a family not grabbing a face covering as they are throwing all their belongings into a bag and running out of the house doesn't fall under "important."
LIVE: Refugees fleeing Ukraine cross into Romaniawww.youtube.com
But much like what Putin's actions are doing to the global effort to fight climate change, these reckless refugees are getting in the way of Ukraine's ability to contain the coronavirus. Imagine being a serious person and thinking any of these words matter right now:
"Video images of the large numbers of Ukrainians on the move show understandably few signs of face coverings, even as the country is just getting past a record high point in its infection rate [...] the flow of refugees will likely affect those countries' pandemic situations. [...] Only about one-third of Ukraine's 44 million people are fully inoculated against the..."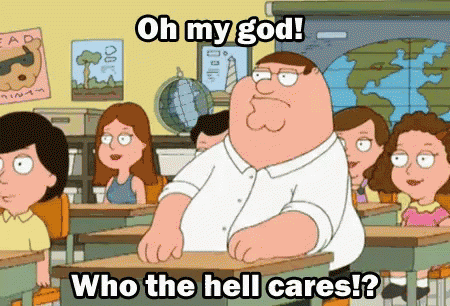 The world could be on the brink of World War III. It all depends on if you feel Putin is going to stop with Ukraine. Or how you feel about China looking at photos of Taiwan right now and salivating. I get that there are people who have invested their sanity into believing the coronavirus is coming to kill us all, and the only thing preventing it are needles and masks. But refugees not wearing masks would be a ridiculous point to say aloud on day three of fifteen days to flatten the curve. It's almost Day 768 after fifteen days to flatten the curve.
The Louder with Crowder Dot Com Website is on Instagram now!Follow us at @lwcnewswire and tell a friend!
Cardi B Tries Her Hand at Politics and Should Go Back to Ass Scratching | Louder With Crowderyoutu.be