UK Police Attempt to Fix Domestic Violence by Giving Out Blunt Knives
June 16, 2019
Since banning gats didn't work, the UK now has a grudge against pointy things. Which is why the police department in Nottingham has a trade-in policy with domestic abuse victims. The victim turns in their pointy knives, and they get blunt ones in return. Problem solved. Sayonara domestic abuse.
I'm not joking:
The new scheme involves offering to replace kitchen knives with special 'no point' knives to people who have been threatened or attacked with a blade. Officers say they are concerned about the amount of knife-related crimes taking place in people's homes and hope the new scheme has the potential to save lives.

However some residents have slammed the scheme as ineffective and a waste of taxpayer's money. The scheme is currently in its pilot stage, with around 50 knives given out so far to people at risk of violence.
So, bunted knives will cut down on domestic abuse?
First, nixing boomsticks was supposed to solve all of societies' ills. Seeing as that isn't working, UK lefties are setting their sights on knives. As opposed to realizing the weapon isn't the problem. It's the violent snot-goblin wielding it.
I hate to break it to these anti-knife coppers, but those knives are still plenty dangerous. One does not need a point on the end to inflict damage with a bladed weapon. Not to mention there's hundreds of other pointy things a violence-dealing douchenozzle can use to do the stabby-stabby.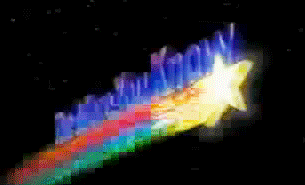 These anti-knife people in the UK don't have a clue as to the nature of crime. It doesn't matter which weapons you ban, bad humans will always find some way to do harm to other humans. Even if it comes down to using their bare hands. Evil is a thing, and it's here to stay. Regardless of whether or not sharp things are approved by the state.
While we're talking knife control:
NOT SUBSCRIBED TO THE PODCAST? FIX THAT! IT'S COMPLETELY FREE ON BOTH ITUNES HERE AND SOUNDCLOUD HERE.