Toronto Star OpEd Throws Melodramatic Fit About Chick-fil-A's Poisonous Homophobia
September 18, 2019
Canadian newspaper The Toronto Star released an opinion piece by Andrew Wheeler, who bemoans the arrival of Chick-fil-A in Toronto. Not only will Toronto be a new host to the chicken sandwich chain, but listen to Wheeler, and Chick-fil-A's oppressive presence will probably lead to a sudden rise in raining frogs, swarms of locusts, blood rivers, and flocks of straight people wearing black socks with sandals. Dear God. You may say I'm being hyperbolic. But tell me I'm coo-coo after reading this accidentally hysterical OpEd by Andrew. For brevity, I'm pulling out the most spectacular bits from Wheeler's post. Seriously, go read it in full. You will not regret it.
It opens thusly:
This past weekend I saw something that made me unexpectedly queasy; a young woman slurping soda out of a fast food cup.

It upset me because it was a Chick-fil-A cup.
The reason stereotypes are funny is that most of them are based in truth. In this case, an overly dramatic gay guy with tummy aches over a cup. Not the disgusting act of slurping -- in public -- from the cup, but the cup itself.
Spoiler alert: the post only gets gayer. When I say "gay" here I'm referring to the stereotype of a man going full drama for the gayest reasons. For example, Andrew stresses that queer people are miserable not because they're queer, but that society is somehow making their lives miserable. Despite Canada and America being the most gay-embracing environments now than ever before, possibly across the global stage. Justin Trudeau. Enough said.
Then Andrew slips this in:
I've devoted much of my life to advocating for media that allows queer kids to see themselves represented. It's important to me as someone who knows the struggle of growing up queer and as someone who took to heart lessons of love and kindness from my Christian upbringing.

The folks at Chick-fil-A took a different lesson. Buy a meal from them, and they'll use your money to increase the suffering of queer kids.
No, Andrew never specifies exactly how people who sell chicken sandwiches are going to increase the suffering of queer kids. Normally that would be the part where Andrew would be expected to cite his sources, but I'll give him some leeway since this is an opinion piece. But allow me to use this opportunity to pitch some theories on how money from chicken sandwiches will harm the queers.
Teletubbies but straight, where the Teletubbies march through the grass without giggling so flamboyantly, and if a tubbie giggles, a different tubbie calls him gay for acting gay.
Buying network head honchos' influence to get Grey's Anatomy canceled and barred from syndication. Forever.
Mandatory classes where the queers are forced to make their own cakes and arrange their own flowers.
Gay concentration summer camps where queer children are forced to sew shoulder pads into blazers, despite it no longer being 1990.
Make sure to tweet me your queer children suffering ideas. I'd hate to miss a good one.
Moving on:
Of course, people are not just going to Chick-fil-A to eat fried chicken. They're eating fried chicken spitefully. They're defiantly standing in line with all the other freethinkers because they've been asked not to. They know that going to Chick-fil-A hurts queer people, but they've never thought much about queer people before and they're not going to start now. It's a strange form of identity politics where the identity is "a--hole." The line to get into Chick-fil-A is the a--hole pride parade.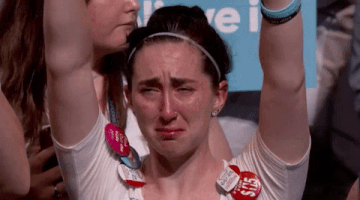 Told you it was dramatic.
Again, we're talking about a chicken sandwich shop that closes on Sundays. The chicken chain's owners simply think marriage is between one man and one woman. As far as I know, that's it. Chick-fil-A, to my knowledge, isn't shipping stacks of cash to homophobic regimes like Iran. Chick-fil-A isn't, to my knowledge, insisting LGBTQ people be chucked off roofs for the simple act of playing games of hiding the sausage. Chick-fil-A, to my knowledge, isn't barring queers from doing... well anything.
I need to know how one eats a sandwich spitefully. Is there smacking involved? Does the eater pause between noms to slap a gay person? Is the chicken sandwich itself issuing some kind of shriek about how much it hates Will and Grace?
We can't shut it down, but if we make enough noise and if enough people stay away, we might convince it to change its practices and stop hurting queer kids.
WHAT PRACTICES?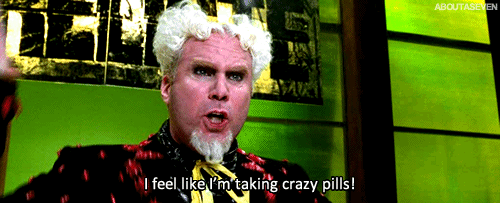 This paragraph is the pièce de résistance:
Chick-fil-A has released a poison into this city that tells queer people we're less welcome here. We're less safe. We're always surrounded by people who hate us, but now those people can show us how easily, how thoughtlessly, they reach for their hate.
Sandwiches. Chicken. Closed on Sundays. HATE. HOSTILITY. POISON!
"Poison into this city" is obviously a metaphor. I don't think Andrew thinks Chick-fil-A has engineered a gay-targeting pathogen which forces queers to shop at Cabellas.
But he does seem to think chicken sandwich wrappers are a symbol of gay torture. Maybe the equivalent for a straight person would be forced to bake a gay wedding cake or else lose their livelihoods. Maybe.
Again, not sure how a sandwich, or a person who eats a sandwich, is making life worse for queer kids. But since Andrew is a self-admitted queer, we're obviously supposed to take his word for it then bow to his brave and beautiful ways.
Me, I'm going to laugh at this tantrum and urge you to do the same. Seriously, go read this full OpEd.