Each day we overwhelm your brains with the content you've come to love from the Louder with Crowder Dot Com website.
But Facebook is...you know, Facebook. Their algorithm hides our ranting and raving as best it can. The best way to stick it to Zuckerface?
Sign up for the LWC News Blast! Get your favorite right-wing commentary delivered directly to your inbox!
Culture
Actress lashes out at Ron DeSantis, accuses him of being in the KKK while the Tony Awards erupts in applause
June 12, 2023
The Tony Awards were on CBS last night. I know, right? I missed them too. And I sure do like watching elitist celebrities give each other reacharounds while celebrating their own perceived awesomeness. This had all of that AND low-information, ignorant political statements. One actress accused Ron DeSantis of being in the KKK. Not only that but being the Grand Wizard!
I know that you know it's bullsh*t. But Hamilton actress Denee Benton thought she was being witty, and the other elitists in the audience loved it. They must have missed her flashing the double white power sign as she did it.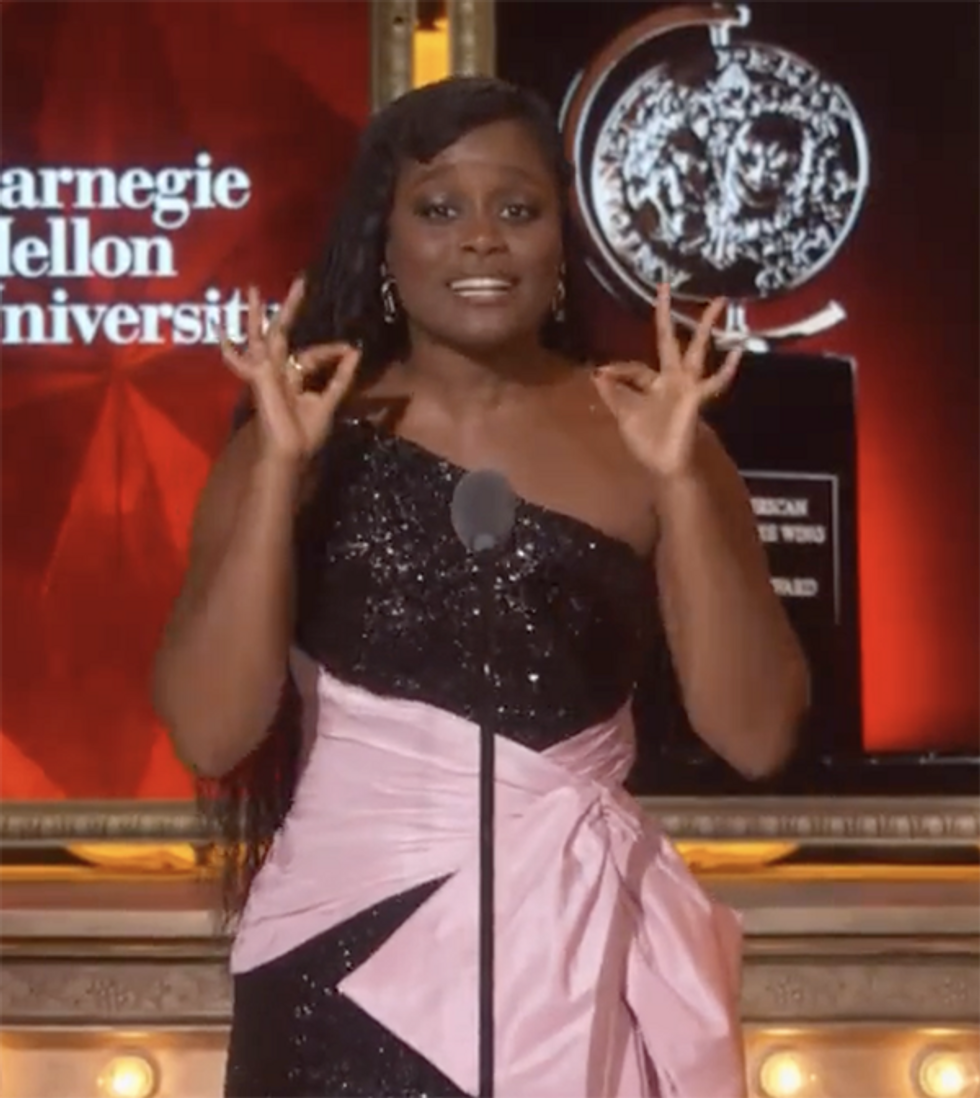 As the Anti-Defamation League tells us, when you throw up three fingers and make a circle with the other two, it CLEARLY makes a "W" and a "P" that stands for "white power." Don't look at me. I don't make the rules.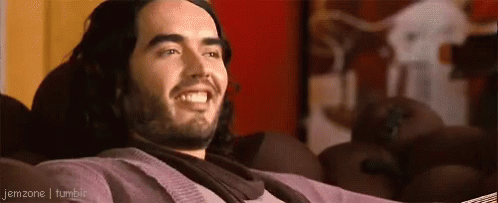 What did the Tony Awards say about Ron DeSantis?
Benton was presenting an award for "outstanding his school theatre teacher." The Florida native lashed out, "I am certain the current Grand Wizard -- I'm sorry...governor of my home state of Florida will rename the town Plantation, Florida."
You would think someone who is starring in Hamilton would know a thing or two about white supremacy. Yet, here we are.
What makes Denee Banton think Ron DeSantis is KKK?
If I were to guess? Stupidity and laziness. Leftists have a habit of thinking any opposing viewpoint is raaaaaacist and DeSantis has had two major legislative wins that progressives won't calm down about.
The first is Florida's Parental Right in Education Act, which leftists lied about being the "Don't Say Gay Bill" knowing the media and entertainment industry would swear by it. At some point, the left has to take the "L" over this. They tried lying about the bill. It didn't work. The vast majority of Americans support the bill once they see what it ACTUALLY says, including a majority of DEMOCRATS. As it turns out, a law preventing teachers' union thugs from promoting sex and gender to kids in 3rd grade and under is popular. Parents don't think it is appropriate for adults to push sex on five-year-olds.
You would assume a bill critics call "anti-"gay wouldn't mean people being put on a plantation. But, you know. Intersectionality.
The other issue, and the one that caused the NAACP to declare Florida no longer safe for black people, is that DeSantis' BOE rejected a single AP African American History curriculum. Because while the state believes students should learn about:
Instructional personnel may facilitate discussions and use curricula to address, in an age-appropriate manner, how the individual freedoms of persons have been infringed by slavery, racial oppression, racial segregation, and racial discrimination, as well as topics relating to the enactment and enforcement of laws resulting in racial oppression, racial segregation, and racial discrimination and how recognition of these freedoms has overturned these unjust laws.
And that
Students shall develop an understanding of the ramifications of prejudice, racism, and stereotyping on individual freedoms, and examine what it means to be a responsible and respectful person, for the purpose of encouraging tolerance of diversity in a pluralistic society and for nurturing and protecting democratic values and institutions.
Learning about who is f*cking who (aka, the "queer studies" the left tried sneaking in) was not appropriate.
We will see if the governor and presidential candidate (LET'S GO RON) comments on the actress's derptastic moment today. I'm sure he forgot the awards were on too.
><><><><><><
Brodigan is Grand Poobah of this here website and when he isn't writing words about things enjoys day drinking, pro-wrestling, and country music. You can find him on the Twitter too.
Facebook doesn't want you reading this post or any others lately. Their algorithm hides our stories and shenanigans as best it can. The best way to stick it to Zuckerface? Sign up for our DAILY EMAIL BLASTS! They can't stop us from delivering our content straight to your inbox. Yet.