Each day we overwhelm your brains with the content you've come to love from the Louder with Crowder Dot Com website.
But Facebook is...you know, Facebook. Their algorithm hides our ranting and raving as best it can. The best way to stick it to Zuckerface?
Sign up for the LWC News Blast! Get your favorite right-wing commentary delivered directly to your inbox!
Abortion
Left-Wing Terrorists Attack Pro-Life Organization, Call for 'Night of Rage'
June 07, 2022
Each day that passes is a day closer to the Supreme Court finally publishing the decision in Dobbs v. Mississippi. We've all been given a sneak peek at the majority decision. Allegedly, it will overturn Roe v. Wade and Planned Parenthood v. Casey, the two landmark cases that, the left argues, created the "constitutional right" to abortion. It didn't. That right never existed. It was bad law. But as we look forward to those decisions being tossed and the debate being sent back to the states, the left is getting worried. They're getting angry. And they're getting violent. A CompassCare location in Buffalo, New York, was "firebombed" Tuesday morning. CompassCare is a pro-life organization.
It was also vandalized with the words "Jane Was Here," a reference to Jane's Revenge, a radical pro-abortion group linked to similar attacks on pro-life organizations as recently as last month.
The pro-abortion terrorists have also called for a "night of rage" upon the release of the Dobbs decision, according to their website.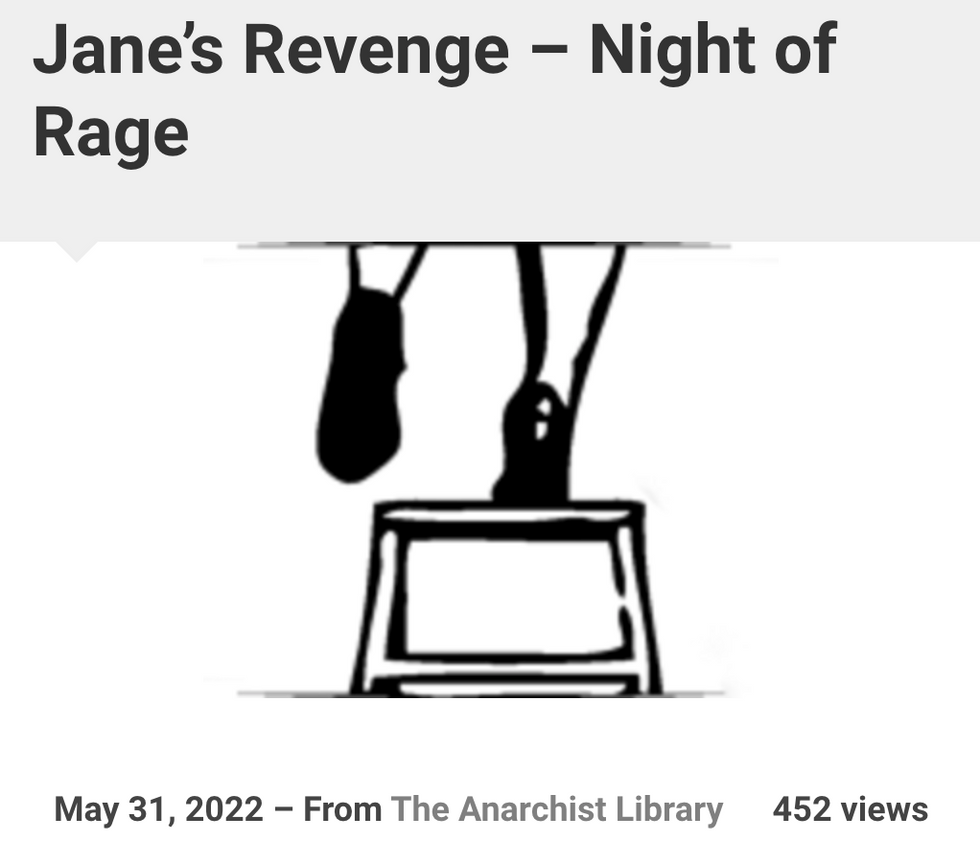 "Whatever form your fury takes, the first step is feeling it. The next step is carrying that anger out into the world and expressing it physically. Consider this your call to action. On the night the final ruling is issued [...] we are asking for courageous hearts to come out after dark. [...] make your anger known."
It sounds to me like this may only get worse. The left is comprised of a bunch of cowards, though, too, so if there is going to be violence, I imagine it will be along the line of the George Floyd riots variety. Keep your heads on a swivel and continue to fight the good fight. The battle for the lives of defenseless children might be able to look forward to a win in the near future, but the war is far from over.
The Louder with Crowder Dot Com Website is on Instagram now!Follow us at @lwcnewswire and tell a friend!
Brainless Pro-Choicer Claims Right To Murder | Change My Mind Clip 2019www.youtube.com