Each day we overwhelm your brains with the content you've come to love from the Louder with Crowder Dot Com website.
But Facebook is...you know, Facebook. Their algorithm hides our ranting and raving as best it can. The best way to stick it to Zuckerface?
Sign up for the LWC News Blast! Get your favorite right-wing commentary delivered directly to your inbox!
Politics
'You Soulless Pr*cks': Ted Nugent Goes on EPIC Anti-Biden Bureaucracy Rant That Leaves Joe Rogan Speechless
December 07, 2021
Ted Nugent seems like a delight to have as a guest. All you have to do is say "Welcome to the show Uncle Ted," and he does the rest of the work for the next three hours. All you need to do is chime in occasionally with "yeah" or "that's a good point." I'd be happy to just listen to stories of his conquering the 70s and 80s, both on stage and backstage. But we're here for the political rants, and this one is just... dang.
Joe Rogan took a break from his own rants to listen to Uncle Ted's thoughts on the government. Uncle Ted isn't a fan. Also, if you're one of the way too many government bureaucrat agencies--and/or the unelected bureaucrats who control Joe Biden--the Nuge is quite cross with you.
TED NUGENT EPIC MIC AND BOMB DROP ON ATF,DEA, FBI OATH-VIOLATORSwww.youtube.com
"Don't you know deep in your soul that that is so stupid and so anti-American that you must have bouts of guilt? And I would recommend that you implement those bouts of guilt and you fight with good Americans to eliminate these illegal, immoral, anti-American, anti-freedom, oath-violating bureaucracies. I rest my case. And now if you come after me because of my 'Joe Rogan rant' bring it the f*ck on."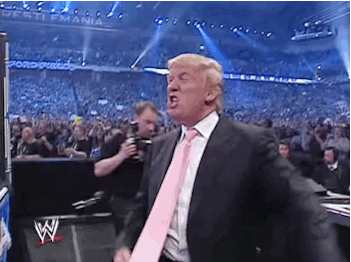 Two things. One, I literally just picked this up yesterday:
The other thing is, as someone who hustles content for a living, I'm wondering why no one has thought to get Uncle Ted's thoughts on failed Uncle Arthur impersonator David Chipman. Chipman was Biden's nominee for the ATF and a guy who other anti-gun zealots called master. He was son anti-gun, he was even too anti-gun for some Democrats. But before his name went on the list of Joe Biden's many, many, many failures, I would have loved to have heard Uncle Ted's thoughts. And to set an over/under on how many cuss words he would used.
Get your content free from Big Tech's filter. Bookmark this website and sign up for our newsletter!
Trevor Noah is Not Completely Dumb for 30 Seconds | Louder With Crowderyoutu.be