Each day we overwhelm your brains with the content you've come to love from the Louder with Crowder Dot Com website.
But Facebook is...you know, Facebook. Their algorithm hides our ranting and raving as best it can. The best way to stick it to Zuckerface?
Sign up for the LWC News Blast! Get your favorite right-wing commentary delivered directly to your inbox!
Politics
Ted Cruz Proclaims His Love of Fart Sounds, Might Buy Tesla for Its 'Fart Sounds' Feature
April 07, 2022
Not since Joe Biden blew ass in front of the royal family have I been so happy to write about flatulence. We as human beings learn three things at a very early age. We learn how to walk. We learn how to talk. And we learn that farts equal funny. Some of us never outgrow that. I can confirm that 46-year-old bloggers don't outgrow that. And by Ted Cruz's own admission, 51-year-old United States senators don't outgrow that. Nor should they.
Cruz was on his podcast The Verdict with whatshisface from the Daily Wire. Like many of us, both the senator and the other guy are excited about Elon Musk buying a stake in Twitter. Twitter employees won't calm down. Those of us who are fans of free speech think Musk's move shows promise. The senator is so happy, he might be a Tesla, but truth be told, he was leaning towards buying one anyway.
Twitter Takeover | Ep. 119youtu.be
"I may go out and buy a damn Tesla. My girls want me to get a Tesla anyway. [...] because the central computer makes fart noises in each of the seats, and for an 11-year-old and a 13-year old that is the coolest feature. And I gotta admit as a 51-year-old, that's a pretty cool feature."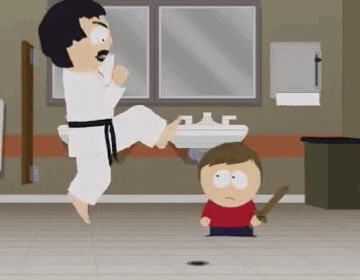 I had no idea a Tesla could make fart sounds. And I'm fascinated at how this started. I'm picturing a long board room table with Musk sitting at the end. His team of engineers presents him with the final plans for the first Tesla prototype. They are going to revolutionize the electric vehicle game. Elon Musk looks at the blueprints and schematics. He double-checks all the diagnostics. There is a long uncomfortable pause. Then, he speaks.
"Throw in some fart noises and go into production."
This is why both Elon Musk and Senator Ted Cruz are favorites of ours here at the Louder with Crowder Dot Com website. We all believe in liberty, free speech, and farts. God bless America!
The Louder with Crowder Dot Com Website is on Instagram now!Follow us at @lwcnewswire and tell a friend!
I Changed My Mind: Teslas | Louder with Crowderyoutu.be