Each day we overwhelm your brains with the content you've come to love from the Louder with Crowder Dot Com website.
But Facebook is...you know, Facebook. Their algorithm hides our ranting and raving as best it can. The best way to stick it to Zuckerface?
Sign up for the LWC News Blast! Get your favorite right-wing commentary delivered directly to your inbox!
Articles
Ted Cruz Dropkicks Obama Speechwriter Ben Rhodes Over Iran Strike Opinion
January 03, 2020
Yesterday, it was confirmed the Donald Trump administration, through swift military action, dispatched Iran general and, as we're learning, a rather terrible fellow Qassem Soleimani. This wasn't an assassination, as Soleimani attacked the US Embassy. The United States retaliated. Put simplier, Soleimani started it, we finished it. Not happy that we finished it, a slew of Democrats, including one of Obama's old pals, Ben Rhodes.
We all like to sound like the smartest person in the room. But when the room also contains Ted Cruz, just sit it out. The problem is, there's rather a contrast between how Rhodes former boss, Obama, handled the Iranians and how Trump just schooled them. Allow Ted Cruz to explain.
Wait, because there's a gif for this.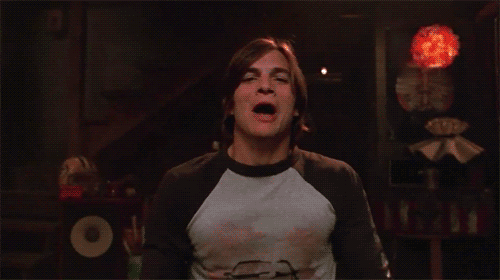 As it just so happens, there's a book which aptly describes Obama's handling of Iran. It's called If You Give a Mouse a Cookie. With any luck, you can find it on Amazon dot com. In this classic tale of good versus freeloading rodent, the protagonist keeps giving into the demands of the home-invading vermin. Similarly, rather than telling the enemy to GTFO, Obama just shoveled pallets of cash at the problem. I'm not kidding. Pallets. Of. Cash.
Donald Trump said nuts to that. If you want to stop an enemy from attacking you, now and in the future, you handle it. By handle it I'm referring to incineration via weapons systems. Not only is Qassem Soleimani no longer, the entire world now knows if you attack the US of A, plan on it being the last thing you do.
I'm hoping that's all there is to it. In fact it's stronger if that's all there is to it, in my opinion as writer and not as foreign policy savant. Drop the leader, walk away from the fire, let it burn baby burn.
Also:
Put some lotion on it, Ben Rhodes. Spread it around real nice. Blow on it if you must.
NOT SUBSCRIBED TO THE PODCAST? FIX THAT! IT'S COMPLETELY FREE ON BOTH ITUNES HERE AND SOUNDCLOUD HERE.