Teacher formerly arrested for sexting student arrested for twerking on another student during prom
September 10, 2022
I've said it before, but it's worth reiterating as a preface to this story: Homeschooling is the only way to ensure you're children are safe from the kind of garbage people who decide to go into teaching. That isn't to say all teachers are fiends, but no one wants to rolls those dice. And it's not just public schools.
Julie Hoover, a 39-year-old former teacher at a private Christian school in Florida, was arrested this week on charges of "contributing to the delinquency of a minor, and soliciting or engaging in sexual conduct against a student by an authority figure," reports OutKick, after she allegedly got into the teachers' private stash at prom and decided to twerk on a student and pressure him to drink alcohol, too.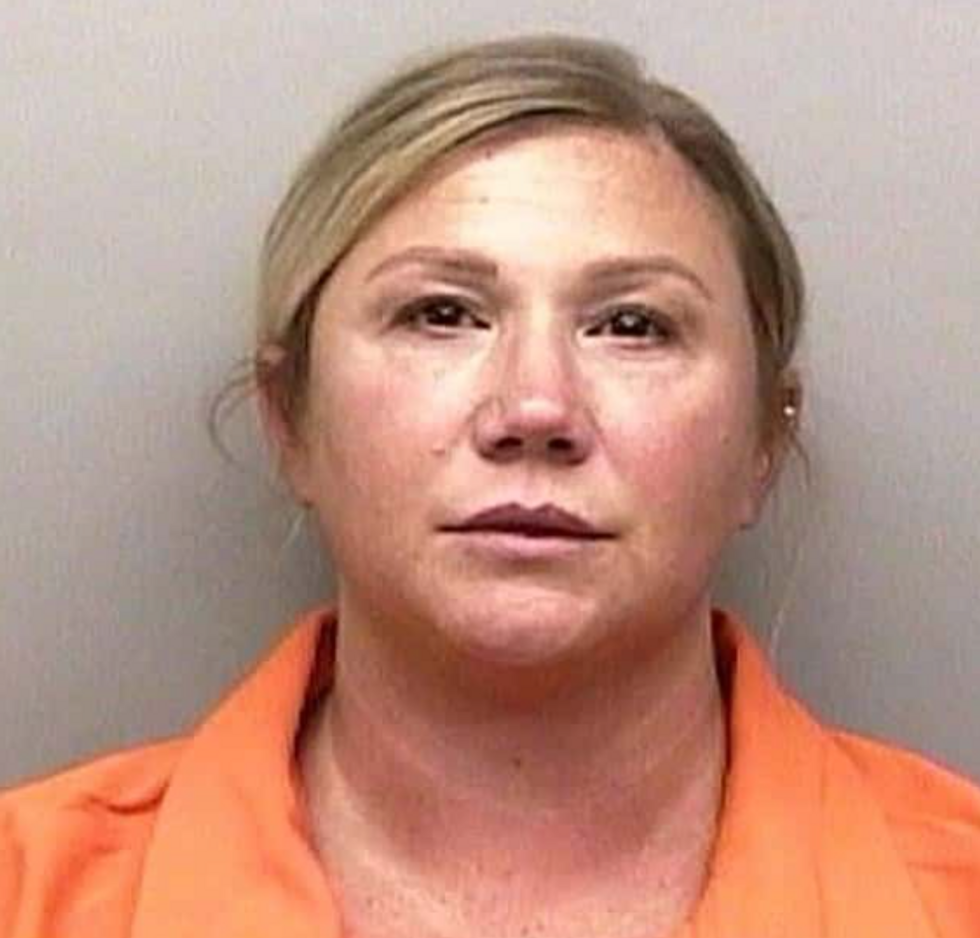 In a separate report from Today, it said that she was both booked and released on Tuesday. "Her case included zero bond."
Former teacher Julie Kinsey Hoover, reported to be 39, was arrested earlier in the week and faces a new felony allegation of lewd conduct with a student. https://t.co/KQ0qAd76RJ
— TODAY (@TODAYshow) September 10, 2022
I have a few questions, though. First, why exactly are there teachers keeping alcohol on school grounds? OutKick reported that "A school administrator said that the alcohol was kept in a back room. And that it was for the staff to drink when the students left." But should they be doing that in the first place? Is a school the right place for a bunch of teachers to cut loose?
Second, this isn't Hoover's first run-in with the law. She has previously been charged with sexting another student! Why was she being allowed around any students, let alone chaperoning them? This is almost as bad as the school counselor who solicited two underage students for sex before ever getting fired. This insanity needs to stop!
Finally, no f*ckin' bond?! Someone get Grady Judd over there. He'll straighten this sh*t out.
The Louder with Crowder Dot Com Website is on Instagram now!Follow us at @lwcnewswire and tell a friend!
Jihadi Hunt | Louder With Crowderwww.youtube.com