Each day we overwhelm your brains with the content you've come to love from the Louder with Crowder Dot Com website.
But Facebook is...you know, Facebook. Their algorithm hides our ranting and raving as best it can. The best way to stick it to Zuckerface?
Sign up for the LWC News Blast! Get your favorite right-wing commentary delivered directly to your inbox!
Articles
Taylor Swift Calls Out White House for Not Answering Her Petition. She Didn't Submit the Correct Petition.
August 27, 2019
EDITOR"S NOTE: Look what you made her do on this day in 2019...
One reason we tell celebrities to stick to their day jobs is that that's what they're good at. So yes, while Taylor Swift has every right to shout her political ignorance from the VMA stage, that doesn't mean she should. Nor does it mean we can't call her an idiot for doing so. Taylor used her free speech to say some things, now I'm using mine. That's how the First Amendment works, people.
This is what happened:
Three things:
Petitions only require a response if they are submitted to the White House via https://petitions.whitehouse.gov/.
Taylor Swift's is a Change.org petition.
The Change.org petition isn't even addressed to the White House. It's a petition to the Senate.
I've included a photo since sometimes words are hard.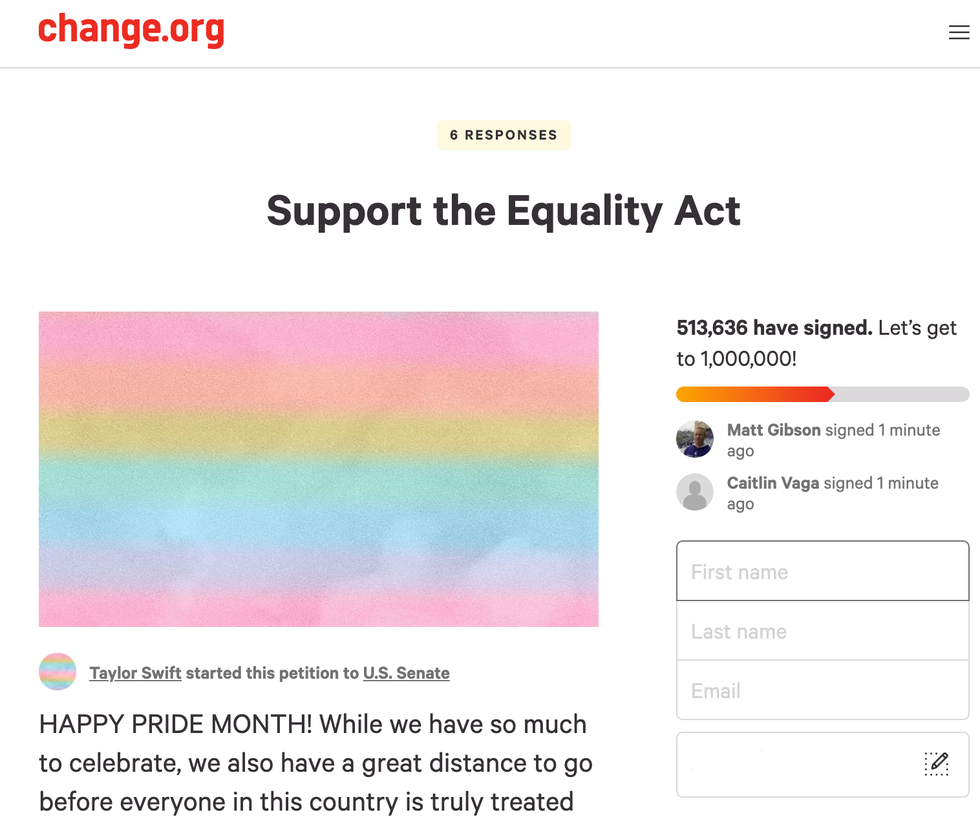 Taylor Swift might need to take her own advice and calm down.
Obviously what TSwift is doing here is pandering. Kidd Rock recently tweeted a kind of crass, but still funny, thing that TSwift is getting political to get attention from Hollywood. I'm not sure he's wrong.
It used to be Taylor Swift kept mum on politics, opting instead to sell millions of records. But she's moving on and probably hoping to move on to movies. Why else taint an otherwise decent brand and pretty impressive career with political pitches?
There's a chance she'll get a response from Donald Trump, but probably not in the most flattering of lights. Regardless, Taylor will get a lot of attention for this and has already. So the facts of her incorrect petition filings will get lost in the media hubub of her "calling out" DTrump.
But facts still matter to some of us.
NOT SUBSCRIBED TO THE PODCAST? FIX THAT! IT'S COMPLETELY FREE ON BOTH ITUNES HERE AND SOUNDCLOUD HERE.