Each day we overwhelm your brains with the content you've come to love from the Louder with Crowder Dot Com website.
But Facebook is...you know, Facebook. Their algorithm hides our ranting and raving as best it can. The best way to stick it to Zuckerface?
Sign up for the LWC News Blast! Get your favorite right-wing commentary delivered directly to your inbox!
Culture
A wild, sex-crazed, alcohol-fueled Taco Bell Christmas party ends in a lawsuit when someone snitched to HR
November 18, 2023
According to a lawsuit, a Taco Bell employee was forced to quit her job after a wild Christmas party that saw people having threesomes and getting so schnockered they threw up in the plaintiff's guacamole. Apropos of nothing, shout out to Whiskey Riff because I was going to make the same Koe Wetzel joke when I read this story in the New York Post. IYKYK.
Our story takes place in Los Angeles last year. Alana Bechiom, who filed the suit, attended the Christmas party for the Taco Bell where she worked, along with her sister and her sister's significant other. The manager, Lidia Ruiz, encouraged employees to bring food in a "potluck style" setting. Bechlom brought guacamole.
Upon arriving at the Taco Bell, the windows were all covered in wrapping paper, and the security cameras were covered up as well. Remember, what happens at the Taco Bell Christmas Party inside a Taco Bell stays at the Taco Bell Christmas Party inside a Taco Bell. Or, was SUPPOSED to.
Part of the lawsuit alleges that the manager overserved employees and revelers with alcohol. How much so? I want to make sure I get this next part exact:
At around midnight, Bechiom, who had been socializing outside the restaurant for a short while, "walked back into the restaurant" and witnessed a co-worker "having sex with his wife in front of everyone at the party," it was alleged in the complaint.
The co-worker's wife was "bent over" and "kissing both Ruiz and another co-worker," the complaint alleged. The co-worker was given the pseudonym "Adriana."
Bechlom ran out in disgust. When she returned, she saw people involved in the threesome blowing chunks in her guacamole. Not because of the guacamole. They were most likely just ho-ho-hammered.
The next day, Bechlom snitched to human resources and got people fired.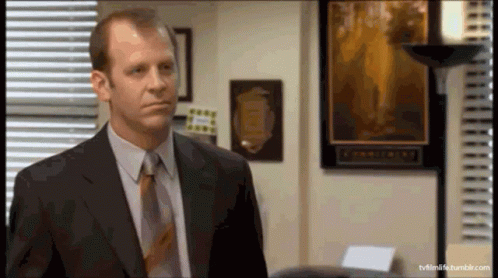 This is where the lawsuit comes in. The fired employees did not take Bechlom's snitching lightly.
After their termination, "someone associated with" Ruiz and the co-workers "retaliated" against Bechiom by "smash[ing] out the back left window" of her car at her home in the middle of the night, it was alleged in the complaint.
Also alleged were threatening text messages and a litany of insults. Taco Bell didn't do anything about the alleged threats, but it did offer to transfer Bechlom to a different store. Overcome by "significant stress, physical and mental illness and anxiety from the hostile work environment," Bechlom quit instead.
According to the complaint, Bechlom "has suffered actual, consequential and incidental financial losses," and her "constructive termination" violated anti-discrimination laws. That last part I don't understand because she wasn't terminated. She quit. Maybe "constructive termination" is some weird Los Angeles thing.
Unclear is how the Taco Bell plans to top themselves with this year's Christmas Party. Maybe a donkey show.
><><><><><><
Brodigan is Grand Poobah of this here website and when he isn't writing words about things enjoys day drinking, pro-wrestling, and country music. You can find him on the Twitter too.
Facebook doesn't want you reading this post or any others lately. Their algorithm hides our stories and shenanigans as best it can. The best way to stick it to Zuckerface? Sign up for our DAILY EMAIL BLASTS! They can't stop us from delivering our content straight to your inbox. Yet.