Each day we overwhelm your brains with the content you've come to love from the Louder with Crowder Dot Com website.
But Facebook is...you know, Facebook. Their algorithm hides our ranting and raving as best it can. The best way to stick it to Zuckerface?
Sign up for the LWC News Blast! Get your favorite right-wing commentary delivered directly to your inbox!
Politics
Watch: Media shilling over Biden's 'recession' is so pathetic, even Stephen Colbert is calling them out
July 29, 2022
Two-quarters of negative GDP growth means that America is in recession. According to the old definition, it meant that America was in recession. The people who run Joe Biden said it wasn't, so the media is running with it as pathetic as it sounds. Though, they can't explain why we're not in a recession aside from saying, "Joe Biden says so." It's so bad that even DNC media consultant and Big Pharma salesman Stephen Colbert is calling them out.
No, this isn't newfound respect for Colbert. Ten bucks say his team is working on an unfunny music video about Josh Hawley running down a hallway. But he did a good job laying out how ridiculous our news media sounds.
"Every single time since 1948 that you've had back-to-back quarters of negative growth, you've had a recession, every time." So, that means we're in one now? Or at the very least we can use seventy-four years of history as a guide? Right?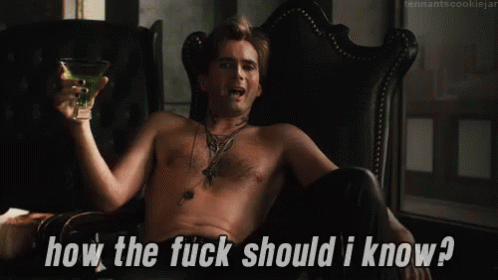 It's so confusing, Politico Chief Economic Correspondent doesn't even know what he said last month about a recession.
No, I don't know why the screen capture calling Ben out on it is being deemed sensitive content by Twitter.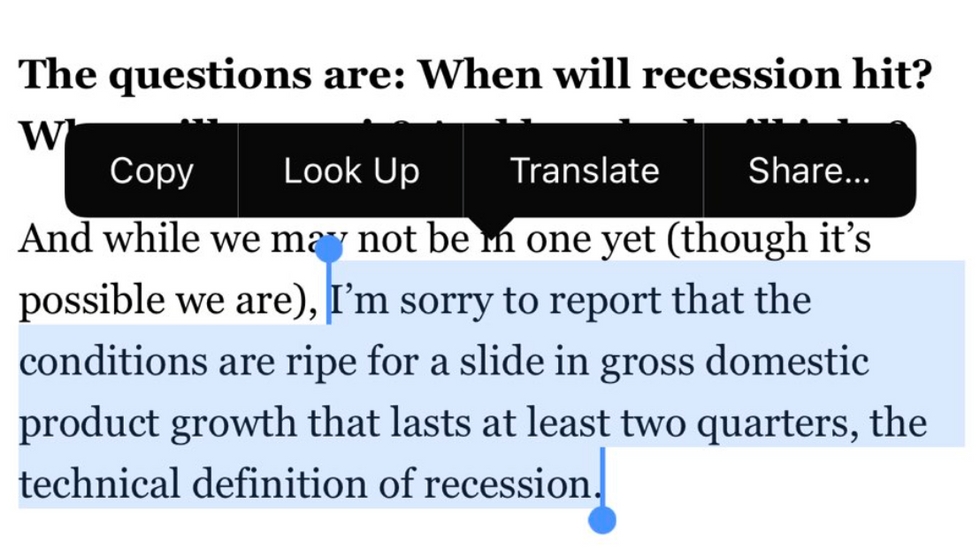 The media should give up attempting to save face and admit the truth out loud. "CNN: We're not in recession because the White House says we're not, and if we report the truth people might think we're on the side of Republicans."
Because if a Republican president tried to pull this crap, Colbert wouldn't be the only one calling out the hackery. It would be nonstop coverage on CNN and MSNBC.
The Louder with Crowder Dot Com Website is on Instagram now!Follow us at @lwcnewswire and tell a friend!
Why the recession is all Joe Biden's fault. | Louder With Crowderyoutu.be