Each day we overwhelm your brains with the content you've come to love from the Louder with Crowder Dot Com website.
But Facebook is...you know, Facebook. Their algorithm hides our ranting and raving as best it can. The best way to stick it to Zuckerface?
Sign up for the LWC News Blast! Get your favorite right-wing commentary delivered directly to your inbox!
Stephen A. Smith demands a new president after Biden's latest public embarrassment: "Someone has to say it"
June 06, 2023
Stephen A. Smith sometimes agrees with us and sometimes doesn't. On his latest podcast, he found common ground with conservatives on the ground we most find common. Joe Biden is too f*cking old to be president. But like many on the left who agrees, we disagree on the solution.
Smith brings up the latest public presidential embarrassment. Joe Biden, whose brain is at least 51% tapioca at this point, falling down in public again. To paraphrase modern philosophers Chumbawamba, Biden gets knocked down. Then he gets up again. Then he falls down again. It's what he's known for. That, and having a "bathroom incident" in front of the Pope. Allegedly.
Stephen A. can't take it no more.
I'll say it…and I know this will make some people mad…but I just think someone 80+ years old is too old to be President.

There has to be better options pic.twitter.com/keewnqFYU0
— Stephen A Smith (@stephenasmith) June 2, 2023
"I don't believe in ageism," declared Smith. "But there are responsibilities that are far, far, far more extensive than a typical 9-to-5 [editor's note: what a way to make a living] that somebody in their 80s may not need to be doing. I think the presidency is one of them."
Long story short, if you are someone who thinks Joe Biden is healthy, can handle the rigors of being president, or has full control of his faculties and/or bowels?
If not Biden, who? Republicans at least have choices. We have 76-year-old Donald Trump, who is only four years younger than Biden. Or 44-year-old Ron DeSantis, who is thirty-six years younger than the current president. Not only is Stephen A Smith a Democrat (he claims he's an independent, but whatever) he has already ruled out DeSantis and the elderly Trump.

Smith wants Michelle Obama to get into the race, who he claims would win in a landslide. Lefties have been wishcasting about a Michelle political run for years now. To anyone who still is holding out hope?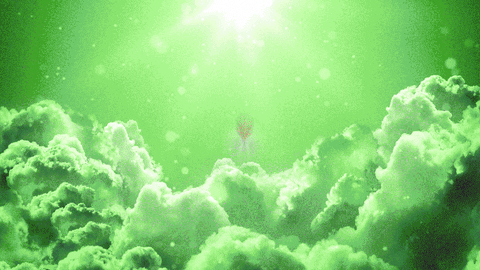 That leaves him Robert Kennedy Jr and Marianne Williamson. Maaaaaaybe Joe Manchin if he ever decides to sh*t or get off the pot. Manchin would, if nothing else, be interesting because the media and the DNC (but I repeat myself) would not be able to ignore him as easily as the other two.
I know Biden is too old. You know Biden is too old. Stephen A. knows Biden is too old. Hell, the American people know Biden is too old. Unfortunately for Stephen A. and other Dems like him, the people using Biden for either a job or a patsy know they'll never be arrested for senior abuse.
Facebook doesn't want you reading this post or any others lately. Their algorithm hides our stories and shenanigans as best it can. The best way to stick it to Zuckerface? Bookmark LouderWithCrowder.com and check us out throughout the day!