Each day we overwhelm your brains with the content you've come to love from the Louder with Crowder Dot Com website.
But Facebook is...you know, Facebook. Their algorithm hides our ranting and raving as best it can. The best way to stick it to Zuckerface?
Sign up for the LWC News Blast! Get your favorite right-wing commentary delivered directly to your inbox!
Watch: Dwarf actor battling virtue-signaling idiot over "Snow White" is textbook progressivism
July 18, 2023
Dylan Postl is a dwarf actor. James Barr is a virtue-signaling idiot. And Piers Morgan is a man who loves himself some content. At issue is the live-action Snow White movie replacing the seven dwarfs with six mystical creatures and Peter Dinklage. It's being done in the name of tolerance and equity and whatever other gay words the woke Left has made up this week.
The story starts a year ago. Peter Dinklage (also a dwarf actor) lashed out when he heard Disney was making a live-action Snow White movie, calling its depiction of the seven dwarfs "tone-deaf." Postl (aka Swoggle from The Major Wrestling Figure Podcast, shout out to The Indie God) pushed back on Dinklage's attacks because the movie could have provided seven members from the community acting roles they wouldn't normally get. Dinklage was costing those actors jobs.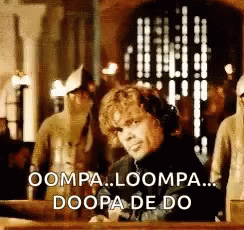 (Speaking of the Oompa Loompas, apparently in the new Wonka movie they replaced a bunch of potential dwarf acting roles with a CGI Hugh Grant, but the most offensive thing there is that there's a new Wonka movie)
As Postl explains to Morgan, a live-action Snow White could have provided valuable jobs to dwarf actors. "[The dwarves] weren't these cave-dwelling monsters the people speak of. They all had seven different characteristics for seven different actors from my community. And I don't feel it's right that got taken away from us."
When Barr had his turn to speak, he said he didn't want to get into a fight with a dwarf. Probably a good idea, because I've seen Postl go nuts with tables, ladders, and chairs. It's the "ruthless aggression" he inherited from being WWE chairman Vince McMahon's illegitimate son (I don't care if only seven of you got that reference).
Barr tried to wokesplain it was okay to take these acting roles away because they didn't fit a narrative in today's society. Postl was curious about this because the narrative is that to "protect" his community jobs and opportunites needed to be taken from his community.
And that's when things went off the rails.
This is textbook progressivism. One single actor under five feet -- the only actor under five feet who gets any movie roles -- complained. And so a bunch of full-sized woke Leftist twats could feel good about themselves and revel in the smell of their own boofs, they rewrote a classic to show the dwarf community how much they cared about the dwarf community. Even though the community didn't ask for any of this and would have preferred the acting roles.
But who cares what the marginalized community du jour thinks, amirite Democrats? How you feel is what's important.
><><><><><><
Brodigan is Grand Poobah of this here website and when he isn't writing words about things enjoys day drinking, pro-wrestling, and country music. You can find him on the Twitter too.
Facebook doesn't want you reading this post or any others lately. Their algorithm hides our stories and shenanigans as best it can. The best way to stick it to Zuckerface? Sign up for our DAILY EMAIL BLASTS! They can't stop us from delivering our content straight to your inbox. Yet.