Each day we overwhelm your brains with the content you've come to love from the Louder with Crowder Dot Com website.
But Facebook is...you know, Facebook. Their algorithm hides our ranting and raving as best it can. The best way to stick it to Zuckerface?
Sign up for the LWC News Blast! Get your favorite right-wing commentary delivered directly to your inbox!
Culture Wars
Watch: SNL lightly mocks "men competing in women" in sketch they were too chicken to be honest about
November 20, 2023
SNL is gaining notice for a sketch mocking men competing with women that is too scared to be honest and wasn't even all that funny.
The sketch is a play on Netflix documentaries and the infamous "Battle of the Sexes" tennis match between Bobby Riggs and Billie Jean King. Only it predated that match with Charna Lee Diamond and Ronnie Dunster. The big gag was that even though Charna was plucky and wouldn't back down, the massive size and strength difference between (someone who was born) male and (someone who was born) female was too much to overcome.
So much so, the man hit the ball THROUGH the woman.
Here's where the cowardice comes in. Ten bucks say the premise was brought to the writer's room because of "guys dominating girls' sports" being in the news. But the reason it's in the news is because of TRANS men identifying as women, them stealing opportunities from girls, and how the Left and the media (aka, people employed by SNL) demand we be okay with it lest we be labeled a -phobe.
You might THINK it's sexist to praise a man in his late twenties for entering competitions for thirteen-year-old girls. But it's transphobic for you NOT to praise it.
And girls are getting injured in the real world. North Carolina college volleyball star who suffered a concussion when a male player on the opposing team spiked a ball in her face. There was no question of player safety there since the male who concussed Peyton identified as a girl. Nor was there a laugh track.
Last month, a field hockey player had her teeth shattered when a boy on the opposing girls' team shot the ball in her face. However, in that instance, he still identified as a boy. Using rules put in place to encourage tolerance and inclusion and gay sh*t like equity, boys who are at best MID playing against other boys are now choosing to play on the girls' team without going through the trouble of identifying as one.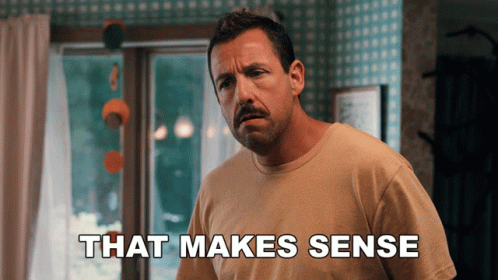 This sketch would have been more biting if Jason Momoa's character was wearing a wig and claiming to be a girl when he hit a ball through his female opponent. And the people looking back in the documentary said, "Yeah, we f*cked up in 2023 acting like this was normal."
><><><><><><
Brodigan is Grand Poobah of this here website and when he isn't writing words about things enjoys day drinking, pro-wrestling, and country music. You can find him on the Twitter too.
Facebook doesn't want you reading this post or any others lately. Their algorithm hides our stories and shenanigans as best it can. The best way to stick it to Zuckerface? Sign up for our DAILY EMAIL BLASTS! They can't stop us from delivering our content straight to your inbox. Yet.