Each day we overwhelm your brains with the content you've come to love from the Louder with Crowder Dot Com website.
But Facebook is...you know, Facebook. Their algorithm hides our ranting and raving as best it can. The best way to stick it to Zuckerface?
Sign up for the LWC News Blast! Get your favorite right-wing commentary delivered directly to your inbox!
Articles
Slope Slipped: Vice is Showcasing "Formicophilia" for People Who Enjoy Sex Play with Bugs
October 28, 2019
This has to stop. When I write "this" what I mean is the attempt to push all sexual deviancies into sexual normalcy. A line has to be drawn somewhere, people. Maybe that line should be drawn just below "people." I'm already begging for NASA to invest in Sweet Meteor of Death telescopes in efforts to find humanity's only hope for redemption. But now that Vice has released a video that's tone seems to legitimize these perverts' sexual experiences with creepy crawlers, I'm begging you to join with me in rain dances for the sweet meteor's late arrival. Don't worry, we can't look a weird as the following freaks seen in the video below. Welcome to Formicophelia: sex play with bugs. Hat tip (or should I say "screw you") to Paul Joseph Watson for uncovering 2019's newest test in gag reflexes.
"Attitudes toward kink are getting more accepting."
Well he's kind of right, isn't he? Since we removed the line that defined what marriage is and isn't, no line has been redrawn. Which loathe though I am to be that person who rubs other's noses in how wrong they are (just kidding, I love being that person), was kind of the point conservatives had as it regarded the gay marriage battle. Our concern then was that if marriage lost its definition, people would marry their dogs, dolphins, themselves, there would be a push for polyamory, pedophilia and now... accepting the idea that some men dip their dingles into cans of earthworms.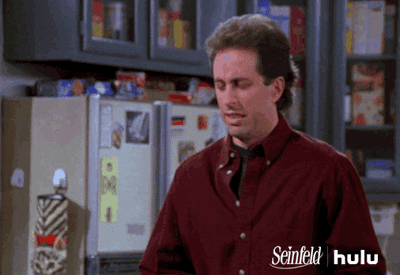 Oh, also, people are marrying themselves, polyamory is trying to hit the mainstream, pedophilia acceptance is getting a push, and now guys who use invertebrates as vibrators are comfortable enough to get on camera to talk about the "World of Kink."
Now to be fair to the LGBs who wanted to get married, I honestly believe a lot of them just wanted to get married. However, the radical left co-opted their agenda to eliminate rules around sexual mores at all. We're talking now about dudes who f*ck with bugs. Can the left concede at least this one point that maybe conservatives were right about the slippery slope sexuality argument? And that maybe the slope has been slid enough? Can we please stop greasing this sucker with KY Jelly and opt for a little Dawn instead? Time to clean this up.
You get back to me as soon as you can. First, I need to shower.
NOT SUBSCRIBED TO THE PODCAST? FIX THAT! IT'S COMPLETELY FREE ON BOTH ITUNES HERE AND SOUNDCLOUD HERE.