Each day we overwhelm your brains with the content you've come to love from the Louder with Crowder Dot Com website.
But Facebook is...you know, Facebook. Their algorithm hides our ranting and raving as best it can. The best way to stick it to Zuckerface?
Sign up for the LWC News Blast! Get your favorite right-wing commentary delivered directly to your inbox!
Featured
SHOW NOTES: Nevada Voter Mysteries DEEPEN!
March 01, 2021
Hold on to your butts! We're responding to some of the "fact" checkers challenging last week's show. In preparation, we uncovered an EVEN BIGGER voter irregularity. Prayers that Crowder doesn't fall victim to the Clinton body count ...
HUGE: Nevada Voter Mysteries DEEPEN! | Louder with Crowderyoutu.be
ANSWERING CLAIMS ABOUT OUR EPISODE

Last week we discussed Christina Gupana, the former Clinton staffer who disappeared and also showed up on our fake voter list.
Some fact-checkers said we got Gupana's address saying it was 353 WEST Bonneville Ave (which was a freeway underpass) SOURCE: YouTube
They said the Nevada voter rolls reported her address was actually 353 EAST Bonneville Ave.
That means someone changed Christina Gupana's address overnight, after our show on Tuesday!
Clark County's website says the voter rolls are ONLY updated on Mondays. SOURCE: Clark County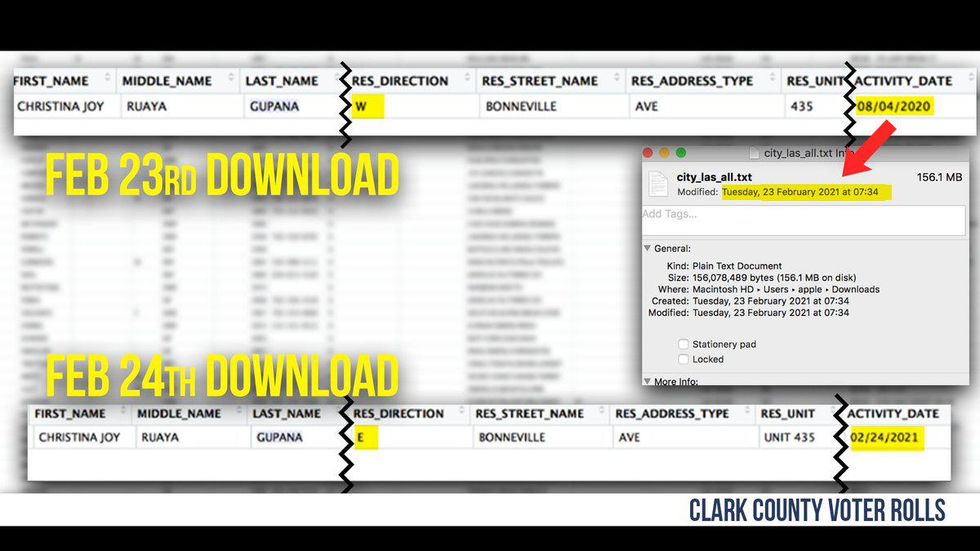 What about the homeless? All of those empty lots you found are probably just where they registered.
Nevada registers homeless people to vote using a description of where they spend most of their time, NOT an actual address. SOURCE: Nevada Registrar
On the voter rolls, the house number is listed as a zero and the street address is where they give the description, typically cross streets.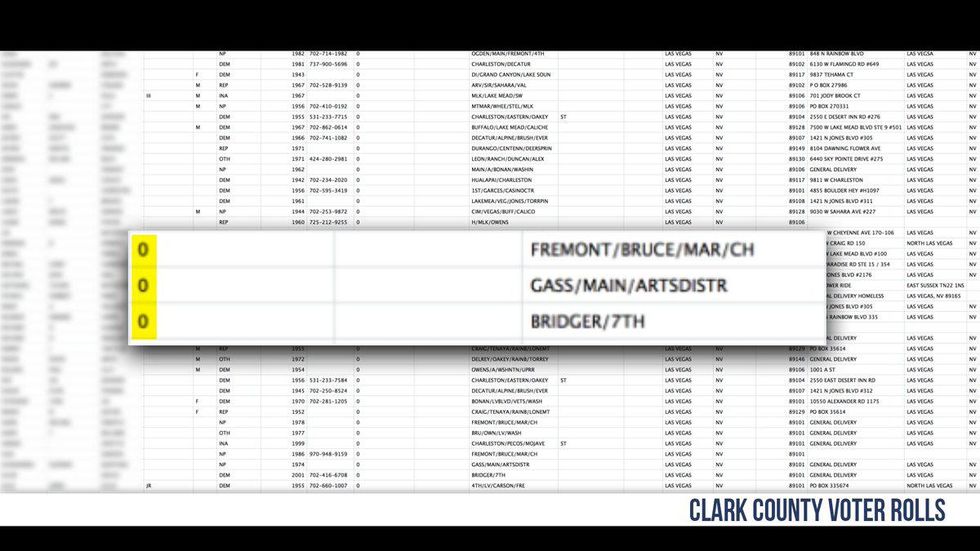 We made mistakes.
We accidentally copied and pasted the wrong name for 579 Jackson Ave, but Jackson Ave is a fake address.
Choi Jr. photographed an empty lot in the 600 block of Jackson Ave. He actually needed to turn around 180 degrees to see the 500 block jumped from 5.
7801 Gomer was mistyped in our map. Choi Jr. still actually went to 7745 Gomer Street.
Many of the "mistakes" are clerical errors made by the county: off by one digit, "Lane" instead of "Avenue," North instead of South, etc.
We can only describe these generally for privacy.
Need a quick laugh? Check out and subscribe to our CrowderBits YouTube channel for Louder with Crowder skits, opens, and parody videos!