Seattle Seahawks threaten GOP candidate all because her VETERAN husband wore a jersey in a commercial
October 03, 2022
There's something going on in Washington's U.S. Senate race. The Seattle Seahawks are the THIRD corporation to threaten Republican candidate Tiffany Smiley with a cease and desist order over a campaign commercial. Here is the offending commercial from three weeks ago.
Game Dayyoutu.be
The offender is Tiffany's husband Scotty Smiley wearing a Seahawks jersey in a brief scene.
Interesting story about Scotty. He became the first blind active duty officer in military history when shrapnel from a suicide bomber took out his sight. He was named "soldier of the year." AND, as our friends at Outkick remind us, the Seahawks HONORED Scotty in 2014. But that was a long time ago. His wife is a Republican. So f*ck that guy. Amirite, Pete Carroll?
What makes this interesting is the Seahawks are the THIRD company to issue a cease in desist against the Smiley campaign. As we wrote about earlier, both the Seattle Times and Starbucks have done the same. And for the same reason: "unauthorized commercial use" of "copyright material."
Under normal circumstances, a senate race in a deep blue state wouldn't be worth bandwidth. HOWEVER, recent polls have Smiley STATISTICALLY TIED with Murray. This is also after the Cook Report moved the neighboring Oregon Governor's race to a toss-up. Now, out of the blue, three corporations attack the opponent of the entrenched Democrat incumbent over campaign ads that are no different than any campaign aired anywhere else in America. It's ALMOST as if it's all coordinated.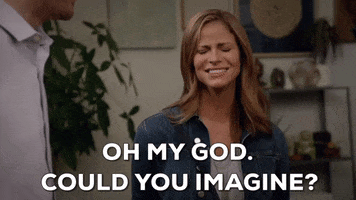 In wave elections, if the wave is big enough it takes out incumbents that are surprising. Crime is a HUGE albatross around Democrats' necks. Even Jen Psaki says so. All three companies sending cease and desist letters at the exact same time is an awful coincidence. Either that or Team Murray is running scared. Guess we find out in thirty-six days.
Facebook doesn't want you reading this post or any others lately. Their algorithm hides our stories and shenanigans as best it can. The best way to stick it to Zuckerface? Bookmark LouderWithCrowder.com and check us out throughout the day!
Also follow us on Instagram, Twitter and Gettr!
TRUTH: Exposing Every Lie About "The Woman King" Slavery Claims! | Louder With Crowderyoutu.be