Each day we overwhelm your brains with the content you've come to love from the Louder with Crowder Dot Com website.
But Facebook is...you know, Facebook. Their algorithm hides our ranting and raving as best it can. The best way to stick it to Zuckerface?
Sign up for the LWC News Blast! Get your favorite right-wing commentary delivered directly to your inbox!
Articles
Muslim Transgender 'Outs Herself' to Obama. Here's What Everyone Missed…
April 25, 2016
Did you hear the one about the Muslim transgender who "outed herself" to President Obama? Of course the President punted and "evolved" like he usually does...
The President responded to a young trans activist named Maria Munir, who said ze (a gender-neutral pronoun) was taking the "terrifying" step of "coming out as non-binary, and asked President Obama to do more to protect the rights of trans-people. The President explained that he doesn't have the ability to repeal state laws like the North Carolina "bathroom bill" without a congressional majority, but said he was "proud" of activists like hir (also a gender-neutral pronoun).
Oh boy. Or oh girl? Oh...zer? I miss the gold old days when we could look at biology to figure these things out.
Basics
That kid is hateful. Someone get him to a re-education camp.
Several things here. One, as The Right Scoop points out, Maria Munir said she was an LGBT worker for nine months. So, I'm sure most people knew already that she was "non-binary," or at least assumed?
Second thing: she's afraid of coming out because of "the rights of trans-people?" What about the rights of LGBTQ people to not be put to death by other Muslims? We hate to keep beating this non-indegeinous people drum, but come on. We're talking about toilets and urinals. We're talking about not wanting men to drop their pants around women and girls. Ten years ago we would've all had such a raucous LOL over this, some of our lungs would've exploded.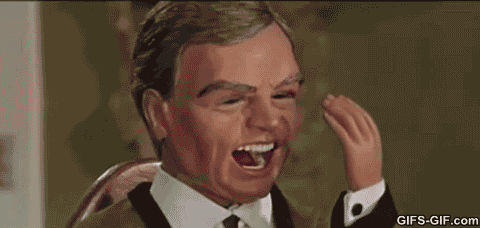 Okay, those are the first two obvious points. The third point is this: this woman wants to tell the President of the United States she's non-binary. Does anyone other than me see that as a red flag? The President of the United States is many, many things, but the person you confide your sexuality to? The person you petition so you can use whichever potty you want? Really? Oh I know, this is not the first example of crossing the line of authority or executive responsibilities. But it is the most recent example. If you're asking the president to opine on something as trivial as which bathroom you want to use, that signifies a greater problem, with both the electorate and the office of President. Read Dear Leftists: Your Cult-like Faith in Government is Disturbing...
The role of government is not to hold your hand as you go to the bathroom. In fact it shouldn't ever be holding your hand.
Speaking of bathrooms...
NOT SUBSCRIBED TO THE PODCAST? FIX THAT! IT'S COMPLETELY FREE ON BOTH ITUNES HERE AND SOUNDCLOUD HERE.