Each day we overwhelm your brains with the content you've come to love from the Louder with Crowder Dot Com website.
But Facebook is...you know, Facebook. Their algorithm hides our ranting and raving as best it can. The best way to stick it to Zuckerface?
Sign up for the LWC News Blast! Get your favorite right-wing commentary delivered directly to your inbox!
For the Content
Please enjoy watching this climate whacko get plowed into the ground by a nun: "I expected the nuns to be reasonable"
October 17, 2023
The Lord works in mysterious ways. Elwood Blues taught us that. God knew there is a lot of "everything sucks" and "everything's terrible" and "someone do something" in the news this week. So he delivered onto us a pick me up. A video of a nun tackling a climate wackadoodle and making him her bitch.
That has to be why this video from last year is going viral today. A large Catholic religious center was being built in Saint-Pierre-de-Colombier that the environuts had an issue with. Some carbon footprint bullsh*t. It may have been built since then. All the articles are in French and I only read in American like everyone else should.
However according to Google Translate, on this fateful day last October, environmental activists and nuns came to blows with violent altercations that lasted an hour.
"I didn't expect that," said the guy you are about to see plowed by the Holy Spirit. " I expected the nuns to be a little reasonable for the public order."
Surprise, Bitch!
If you were to ask AI to create an image of a beta male who is such a soy-infused cuck that a tiny nun could take him down without much of a struggle, this is the photo they would come up with. Homeboy looks like he's running for his life.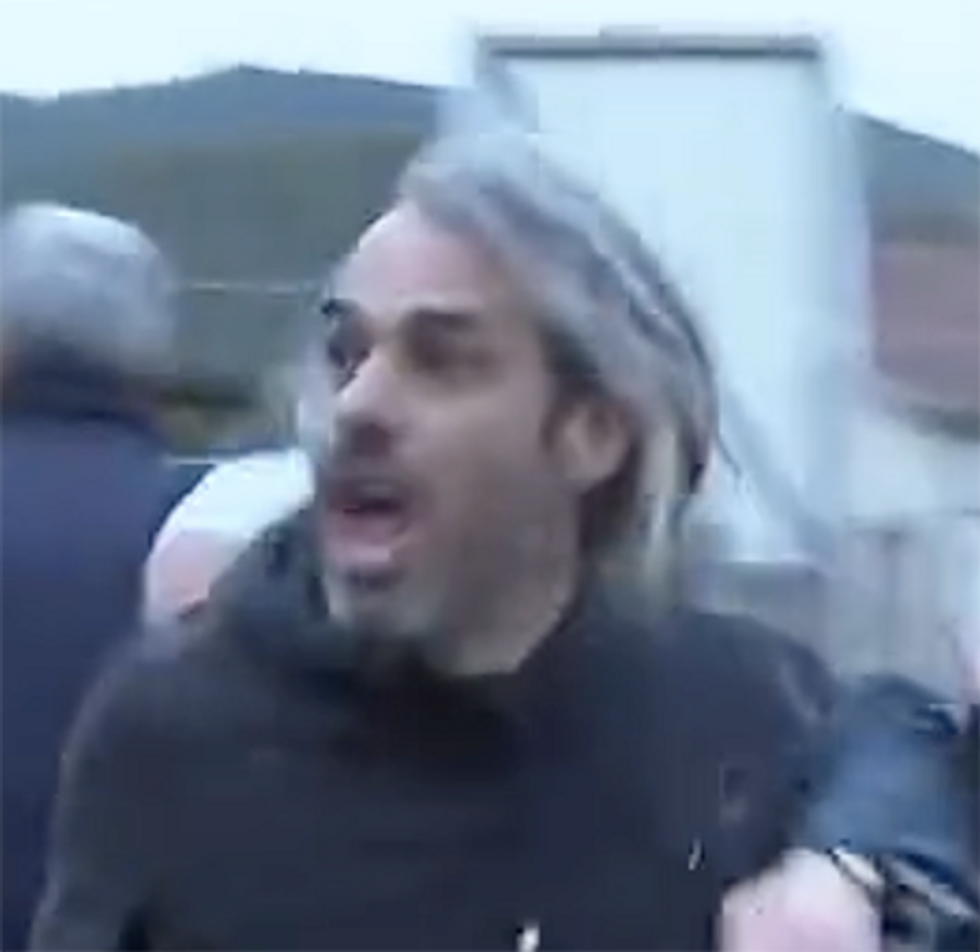 You're tempted to mock the guy, laughing, "Dude, you just got beat up by a girl." Then you realize he's a Leftist and would wear it as a badge of honor.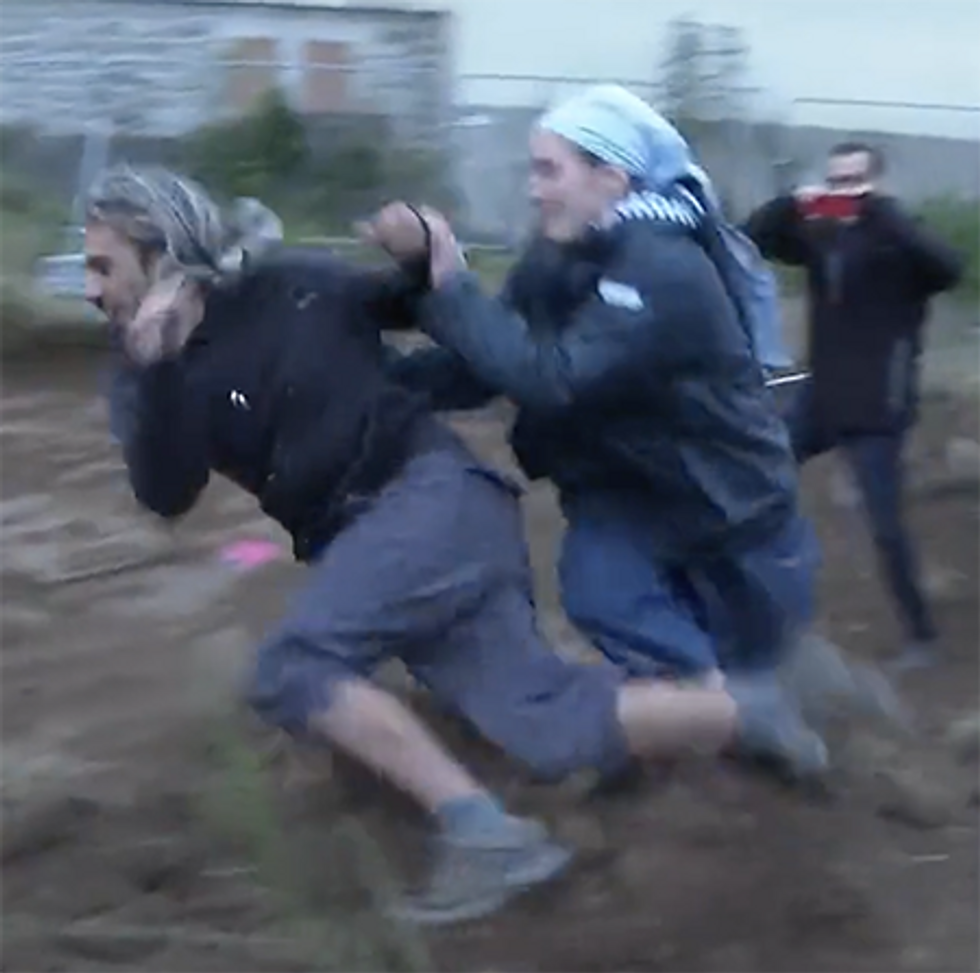 The only thing missing is the nun doing the crotch chop after taking him down. I don't *think* that falls under taking the Lord's name in vain.
If watching climate loonies get embarrassed in public is the content you need today, might we also suggest:
Watch: Leggy blonde emerges to save the day, drags eco-lunatics by the hair to stop them blocking traffic
Watch: 'Just Stop Oil' slacktivists finally get taste of their own medicine, trolled with balloons and rape whistles
"We love you oil, yes we do": Watch as this eco-clown protest is no match for a drunken bachelor party
><><><><><><
Brodigan is Grand Poobah of this here website and when he isn't writing words about things enjoys day drinking, pro-wrestling, and country music. You can find him on the Twitter too.
Facebook doesn't want you reading this post or any others lately. Their algorithm hides our stories and shenanigans as best it can. The best way to stick it to Zuckerface? Sign up for our DAILY EMAIL BLASTS! They can't stop us from delivering our content straight to your inbox. Yet.