Each day we overwhelm your brains with the content you've come to love from the Louder with Crowder Dot Com website.
But Facebook is...you know, Facebook. Their algorithm hides our ranting and raving as best it can. The best way to stick it to Zuckerface?
Sign up for the LWC News Blast! Get your favorite right-wing commentary delivered directly to your inbox!
"We love you oil, yes we do": Watch as this eco-clown protest is no match for a drunken bachelor party
July 02, 2023
I know it's July 4th weekend, and the only thing we should write about the Brits is a reminder we broke up with them and are never, ever, ever getting back together. But fairplay to this bachelor party taking the piss out of another protest from the eco-clowns at "Just Stop Oil."
(I know Brits call it a "stag party," but they also call french fries "chips" and soccer "football").
Taking a break from destroying priceless works of art, JSO was doing a basic "block traffic and wonder why no one takes us seriously" protest. That's when these blokes on their way to party in Ibiza got involved. The guy dressed like he's going to a Pride parade is the bachelor. Referring to the bachelor party as "drunken" is conjecture on my part. But, in my defense, we can smell our own.
The gasfaces of the two dames holding the banner are brilliant.
This protestor is wondering why the men in the protest aren't stepping up to do anything, Then she remembers, "Oh yeah, they're all a bunch of pussies."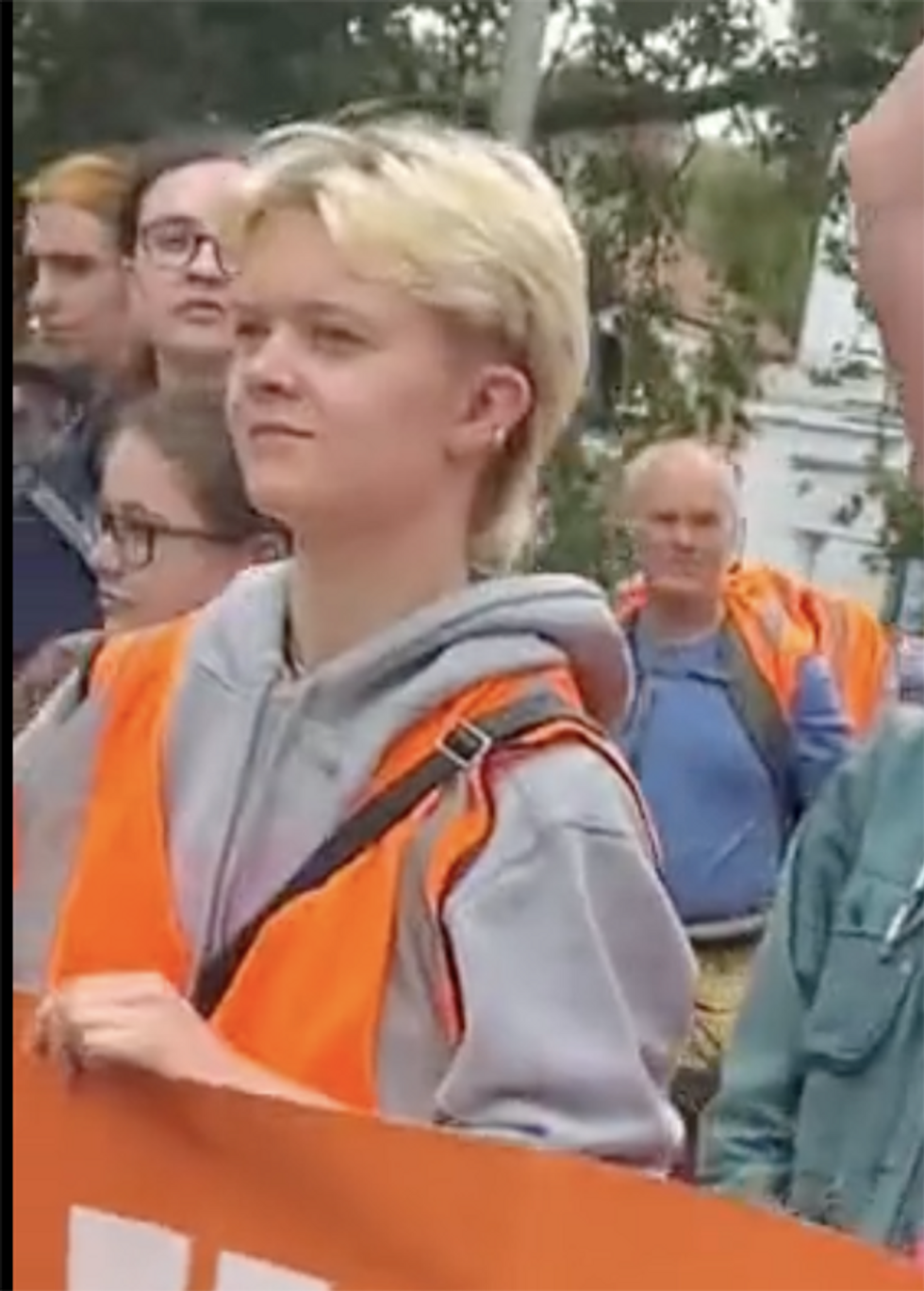 This is there part of the blog post where we would throw up a viral video disclaimer and warn you to allow for missing content. Instead, we have the context. The Daily Mail caught up WITH the bachelor party in an exclusive. And they are taking the banner on a tour!

The groom-to-be is Charlie Pearce. The stag group, who turns out are all "very passionate against how the eco-zealots carry out their demonstrations," were on their way for a weekend of revelry in Ibiza, a Spanish party island.
"'It's hard to peak what we've just done in Waterloo. We trekked across London, got on the plane, landed in Ibiza and I was quite happy just to go home! It was just funny as it was."
The group decided to use the banner as a counter-protest, sarcastically displaying it and taking photos as their debauchery gets more debaucherific.
"Look, apart from their cause, I am against causing disruption to people's lives especially when it's a big event which people save a lot of money for and then people try and disrupt it. It's not fair on people working hard enjoying their lives and people come along and think its OK to jump in and ruin things."
The bachelor says everyone from their UK suburb has seen the video and is having a good laugh about it. There is even a chance the banner makes a cameo at the wedding. God save the King, mate!
><><><><><><
Brodigan is Grand Poobah of this here website and when he isn't writing words about things enjoys day drinking, pro-wrestling, and country music. You can find him on the Twitter too.
Facebook doesn't want you reading this post or any others lately. Their algorithm hides our stories and shenanigans as best it can. The best way to stick it to Zuckerface? Sign up for our DAILY EMAIL BLASTS! They can't stop us from delivering our content straight to your inbox. Yet.