Hands are for wimps! Watch this left-wing protestor glue his entire head to a priceless work of art
October 28, 2022
Oh, to be an observer at the latest Personhood of Climate Slacktivists Local 420 meeting. A group of soy-infused leftists discussing new and exciting ways to advocate for their cause that week in a way that guarantees no one will take them seriously. There had to be one meeting where Skylar stood up and said, "Let's glue our hands to priceless works of art to get people to stop driving cars!" And everyone gave him twinkle fingers.
After all, gluing your hands to the road is for boomers. Gluing your hands to centuries-old artwork is what winners do! But for one guy, even that wasn't extreme enough. Gluing your hand to a painting doesn't scream "Just stop oil."
Gluing your HEAD to the painting does!
Allow us to zoom in. This is the Girl with a Pearl Earring: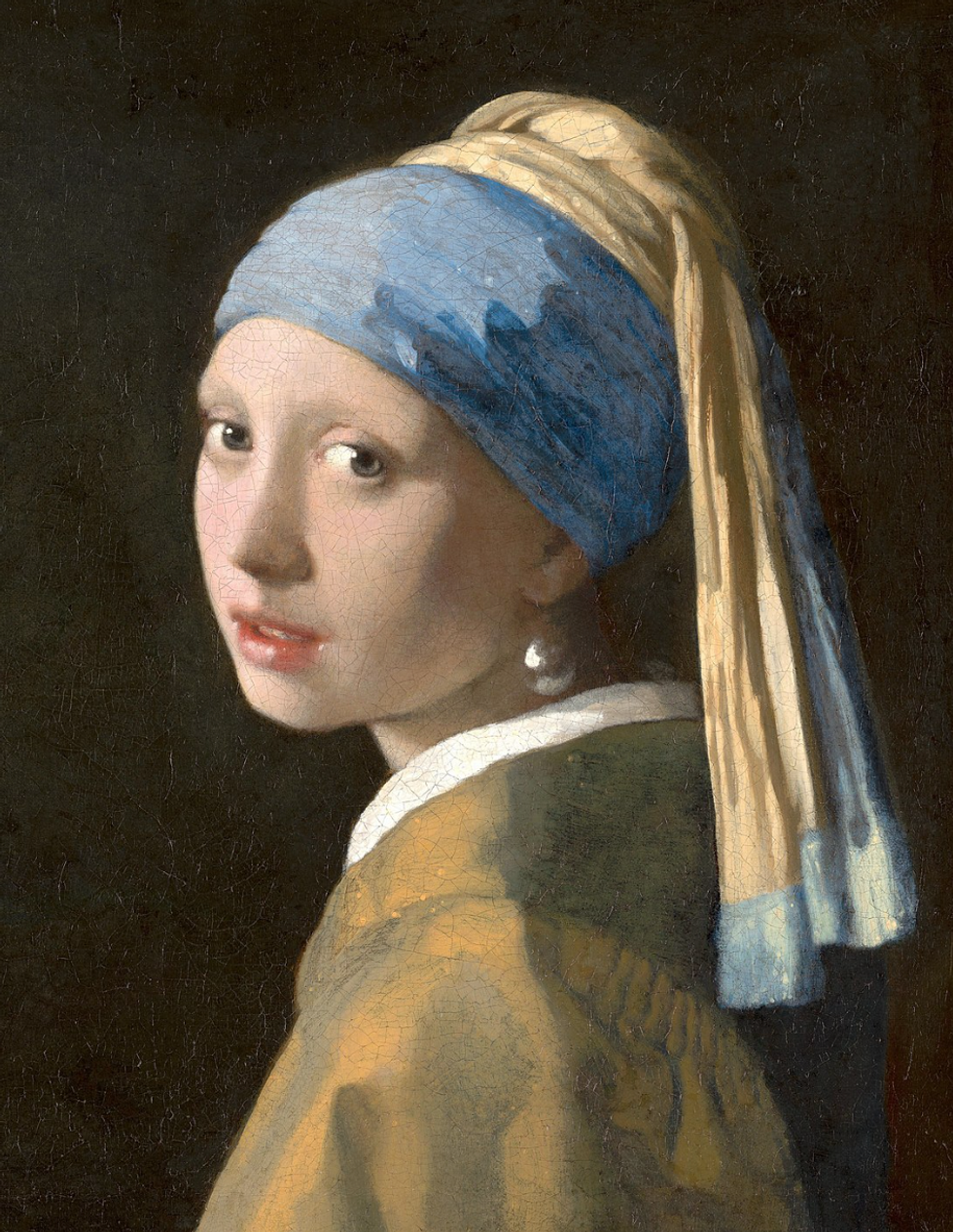 This is the guy gluing his head to her:
And this is the one person sitting in the back who is starting to question his comrades' actions.
Though if I could please offer some friendly advice to the person recording these incidents. The next time someone glues their head to artwork, please keep the camera rolling. We've seen police remove protesters' appendages the hard way, and it is laugh-out-loud funny.
Sorry, that doesn't work. French police swiftly remove Green activists who had glued themselves to the pavement in Paris 😆 pic.twitter.com/dlGisQcbCP
— TraditionalBritain (@TradBritGroup) June 25, 2022
They've glued their hands to artwork, and it didn't stop the oil. They've glued their heads to a painting, and they haven't stopped oil. Obviously, none of these people are serious enough about the environment or saving the planet.
You need to glue your dick to the Venus de Milo. If THAT doesn't stop oil, I will admit I was wrong.
Editor's Note
LwC is on Substack now! Each day we overwhelm your brains with the content you've come to love from the Louder with Crowder Dot Com website.. but algorithms hide our ranting and raving as best they can. The best way to stick it to Big Tech? Subscribe to For the Content!
BALLSY: UFC Fighter PROMOTES CHRISTIANITY in Islamic Abu Dhabi! #UFC280 | Louder With Crowderyoutu.be