Each day we overwhelm your brains with the content you've come to love from the Louder with Crowder Dot Com website.
But Facebook is...you know, Facebook. Their algorithm hides our ranting and raving as best it can. The best way to stick it to Zuckerface?
Sign up for the LWC News Blast! Get your favorite right-wing commentary delivered directly to your inbox!
Watch: Plus Size Model Upset that Doctor Suggested Losing Weight
February 08, 2018
Alexandra Thomas is a plus size blogger. But she's so much more than that; she's also a sensitive whiner. She was so traumatized by a dermatologist suggesting another doctor could help with her weight, she ran to her iPhone to let everyone know.
I normally don't sweat videos like this. The same way a plus size model might sweat having to walk up stairs. It's a new thing on the left to celebrate unhealthy behavior (see Princeton to Hold a 'Fat Positivity' Dinner for Obese Students… and Government Blows Tax Dollars on Study to Promote Fat Acceptance). But I don't live her life.
Plus there's a size 16 hole where context should be. A dermatologist making unsolicited comments on someone's weight seems a tad odd. But the story is getting national attention, with reporters accusing the doctor of "fat shaming."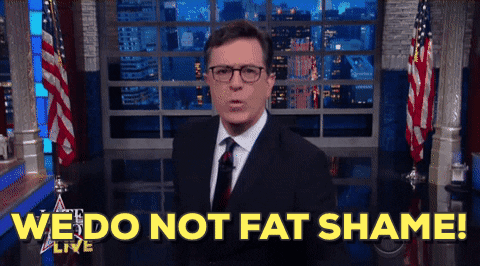 Are we really at a point where it's fat-shaming for a doctor to suggest to a fat person, "you might want to drop a few pounds?" Because like I said, there's a lot of missing context. For instance, mayhaps being overweight could be a cause for whatever sent Thomas to the dermatologist in the first place. That's not fat-shaming. That's you have a problem with X, Y might be causing it, so do something about Y and it could fix X.
I wasn't in the room. I don't know what was discussed. But it's alarming how fast society jumps to blaming a doctor for expressing concern about a patients weight. Just because that person decided to cry on YouTube.
Fat isn't healthy. Doctors have a vested interest in health. It's not rocket science.